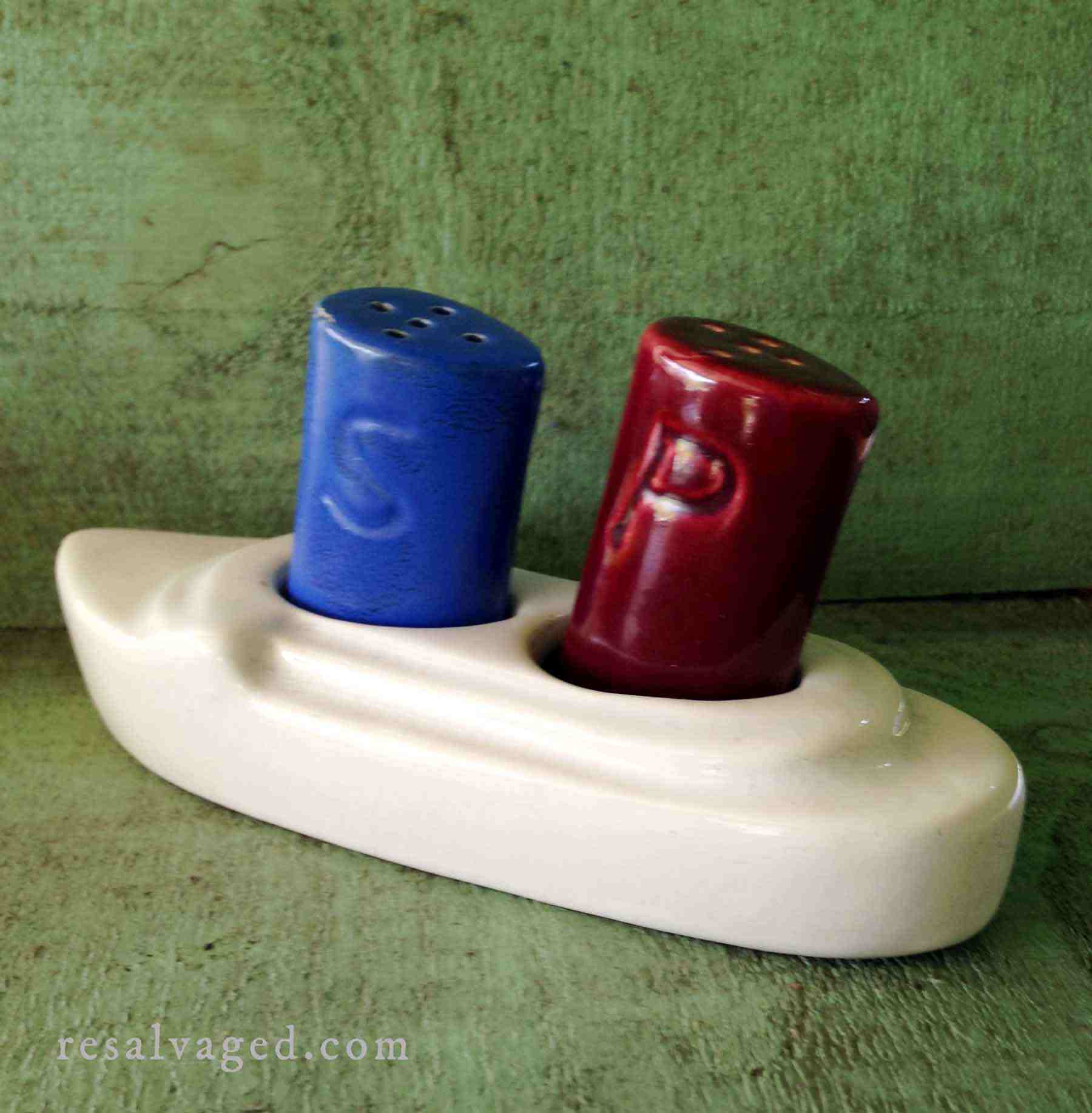 This ocean liner salt and pepper set was a treat to find today while we were going through the many, many boxes of a recent estate from a retiring antique dealer.
These camark pottery salt and pepper shakers stamped with the number 566 are certainly one any salt and pepper collector would adore! The red and blue salt and pepper shakers are the smokestacks in a white ocean liner ship base.
As soon as we assess the value and condition we'll be listing these in our shop.
In the meantime, if you'd like to have first dibs on the different antique & vintage items we come across be sure you join the Resalvaged Facebook Group!