We may receive a commission when you make a purchase from one of our links to sites such as eBay and others. As an Amazon Associate we earn from qualifying purchases. Thank you for support!
Whether you are an antique collector, seller, or just someone who loves to DIY, knowing the different types of metal finishes can be so helpful!
This list of 12 common metal finishes is great to know when you are in the market for metal furniture or fixture or listing items for sale. And if you're rehabbing old furniture, you are sure to be inspired for the many different things you can do with an old piece!
1. Antiqued Metal Finish
XHKJFS 6-Piece Antique Brass Drawer Handle, Dresser Drawer Pull Ring Handle, Cabinet Door, Wardrobe Door, Wine Cabinet Handle, (Diameter: 2.3 Inches).
out of stock
as of November 29, 2023 1:52 am
I am starting to see more and more items for sale listed with an "antiqued" metal finish. This is really just a catch-all word for "dirty" in my opinion – although the items typically aren't actually dirty at all!
Things with an antiqued metal finish could be made from copper, brass, aluminum or even steel, but are often made from a zinc alloy. Typically these items with this type of finish have been roughed up or even exposed to extreme heat or chemically altered. Occasionally they are even painted to give it a rustic and "old-timey" look.
While antiqued metal finishes might be nice – you have no idea what you are really getting unless you take a magnet to it. Antiqued finishes are often created by several different metal finishing techniques, and there's really no one specific method to achieve the desired result.
That all being said, as someone who loves all things vintage and antique – I think antiqued metal finishes always look great!
2. Brushed Metal Finish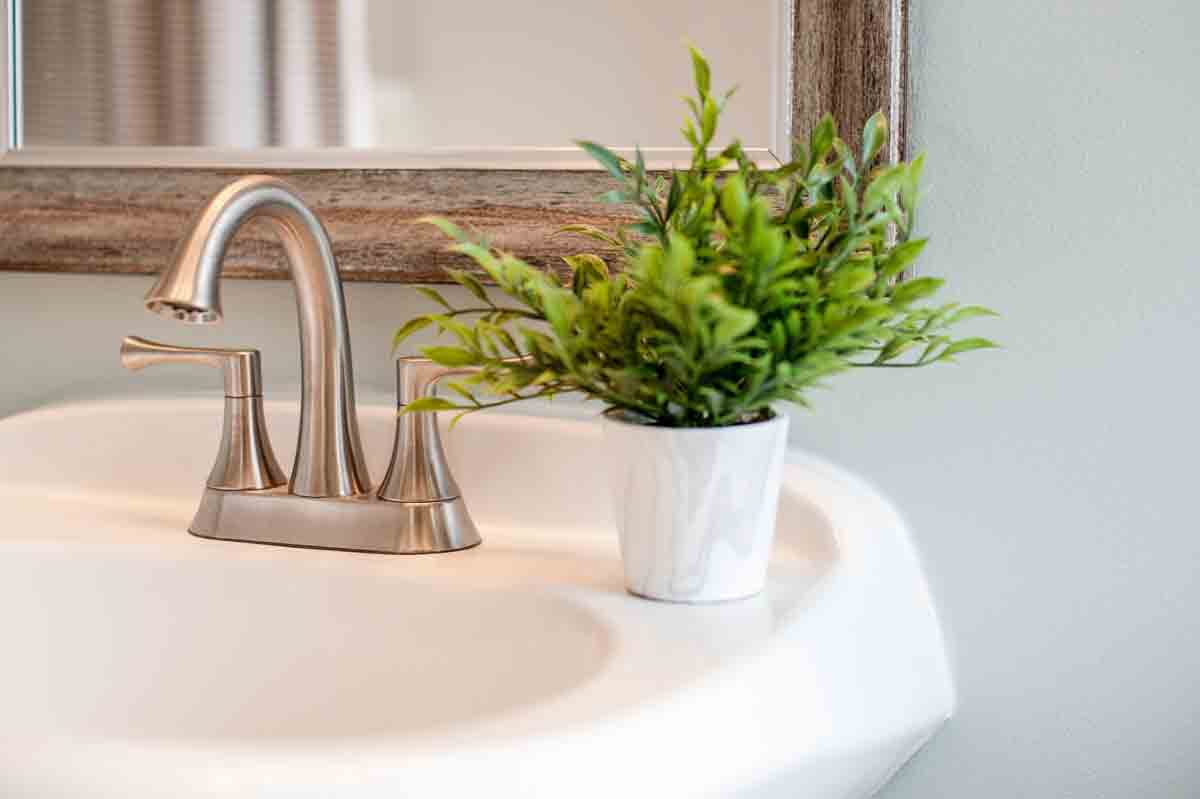 If you've ever been shopping for kitchen or bath fixtures, you'll definitely see "brushed nickel" and other brushed metals such as brass or copper quite a lot!
Brushed metal finishes are basically any kind of metal that has a brushed appearance and is done by machine to remove any imperfections or irregularities. The machine leaves teeny tiny brush strokes that you can really only see up close. This process gives it a duller appearance, but it is smooth to the touch.
A brushed finish is sometimes combined with other techniques to create an antiqued finish to help give items a duller and more aged appearance.
3. Chemically Colored Metals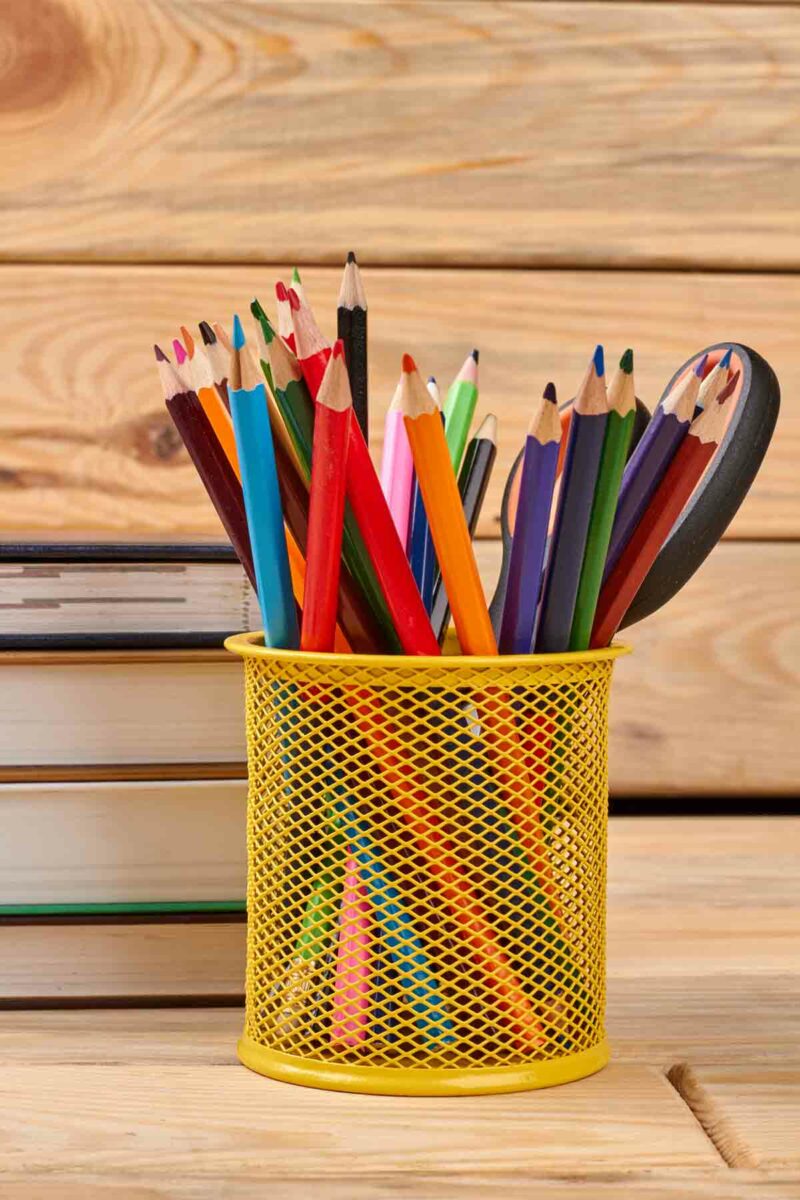 Many metals will react when certain chemicals are applied to them, and several manufacturers use a chemical process to change the color of metal.
If you've ever wondered how something metal can be red, or blue, or even yellow – it's most likely done with a chemical process.
This isn't a type of metal finish you can create yourself at home, but it is one to think about and consider if you are shopping for items or are trying to figure out the type of metal something is!
4. Galvanized Metal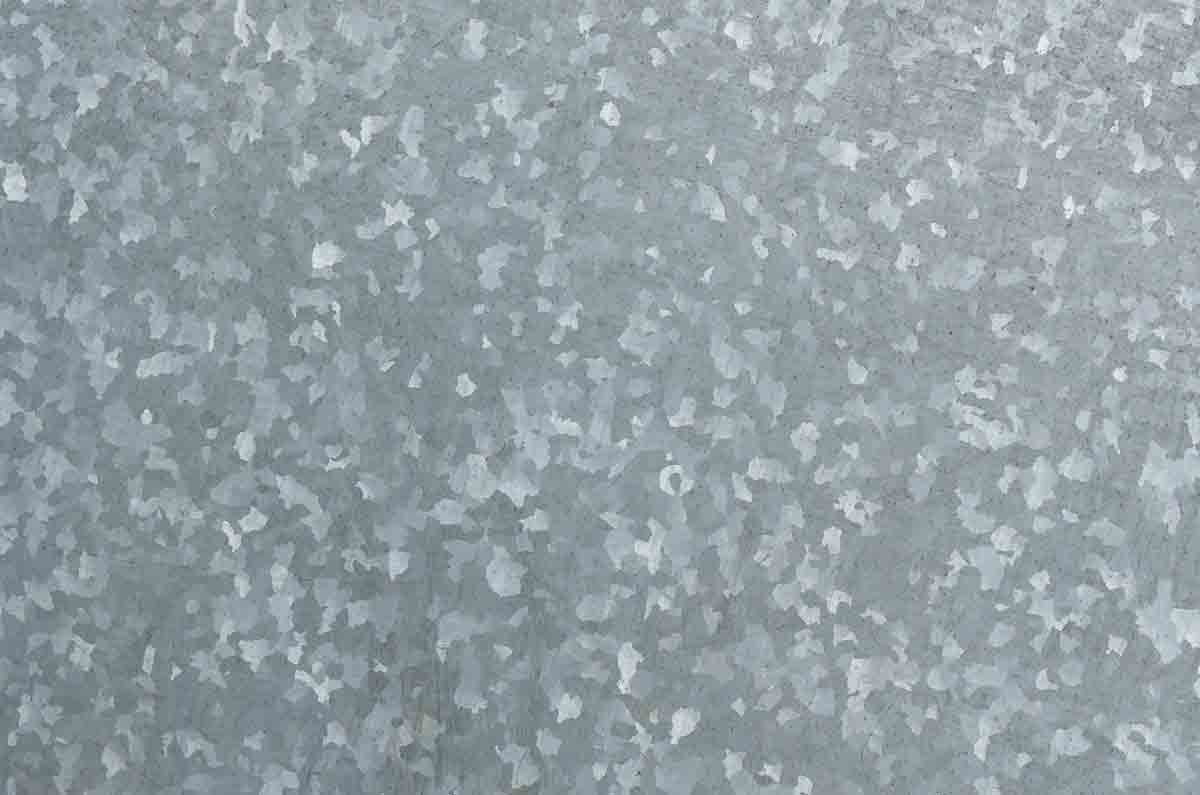 Galvanized metal is often a dull gray color with a mottled appearance. It's super popular for outdoor items such as planters, watering cans and other metal containers and is typically made by submersing a metal object in a zinc alloy solution.
While galvanized metal is supposedly rust resistant, it is NOT rust proof! It is typically a coating applied to ferrous metal, which means a magnet will stick to it and it will rust eventually.
All in all, I love a galvanized metal finish anytime you want a rustic look, but keep it away from anything that might get moisture such as your kitchen or bath if you want the galvanized finish to last a long time!
5. Hammered Metal Finish
MyGift Modern Hammered Brass Plated Metal Plant Pots for Indoor Plants, Cylindrical Metallic Planter, 6 and 5-Inch, Set of 2 - Handcrafted in India
out of stock
as of November 29, 2023 1:52 am
A hammered metal finish is basically something made of metal that is all dented and dinged up!
Of course, in most cases the hammered effect is in a pattern and looks beautiful, like these hammered brass metal planters!
If you have dented metal furniture or containers, giving the item a hammered metal finish is a great way to cover up those dents and dings and make it a beautiful rustic decorative piece!
Hammered metal finishes are common for softer metals, such as aluminum or brass, which are super easy to hammer by machine with decorative patterns.
6. Hardened and Heat Treated Steel

Hardened steel is a type of finish that is primarily used to make metal stronger or harder and is done through a process of how the metal is heated and cooled.
Tempering takes place after the metal is hardened and can produce a number of different colors.
7. Plated Metals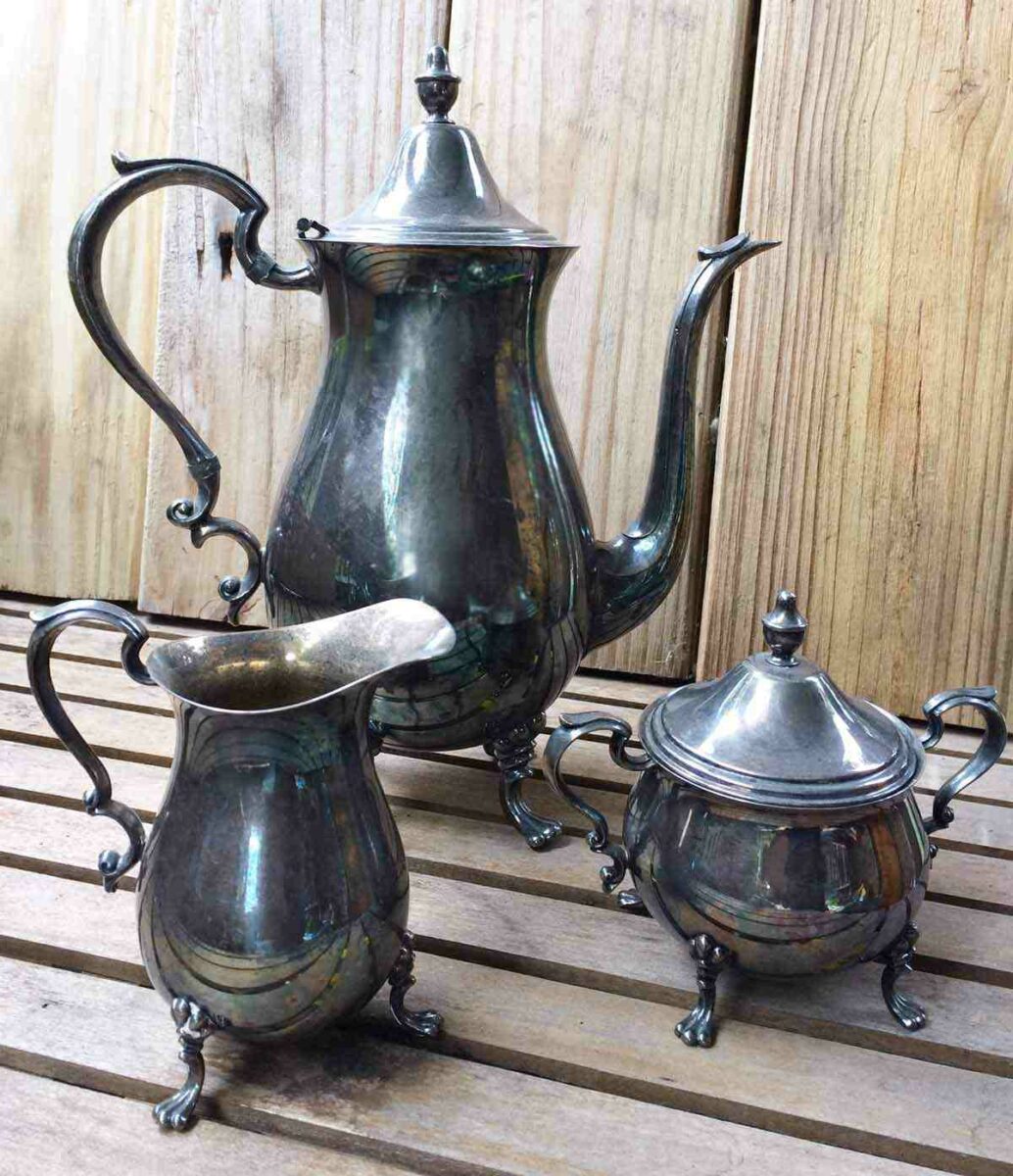 A plated metal finish is typically done to save on material costs – you've likely seen gold plated jewelry and silver plated silverware and other household items.
In most cases, plated metal finishes means they covered a cheaper ferrous metal or even wood or MDF with a more valuable metal – whether it's gold, silver, zinc or even brass.
Often times metal is plated with a process using electrolysis to apply a metal finish to a lower cost material.
The downside of plated metal finishes of course is they are worth nothing at the scrap yard and it's really not anything you can do at home as it typically requires special equipment.
8. Painted Metal Finishes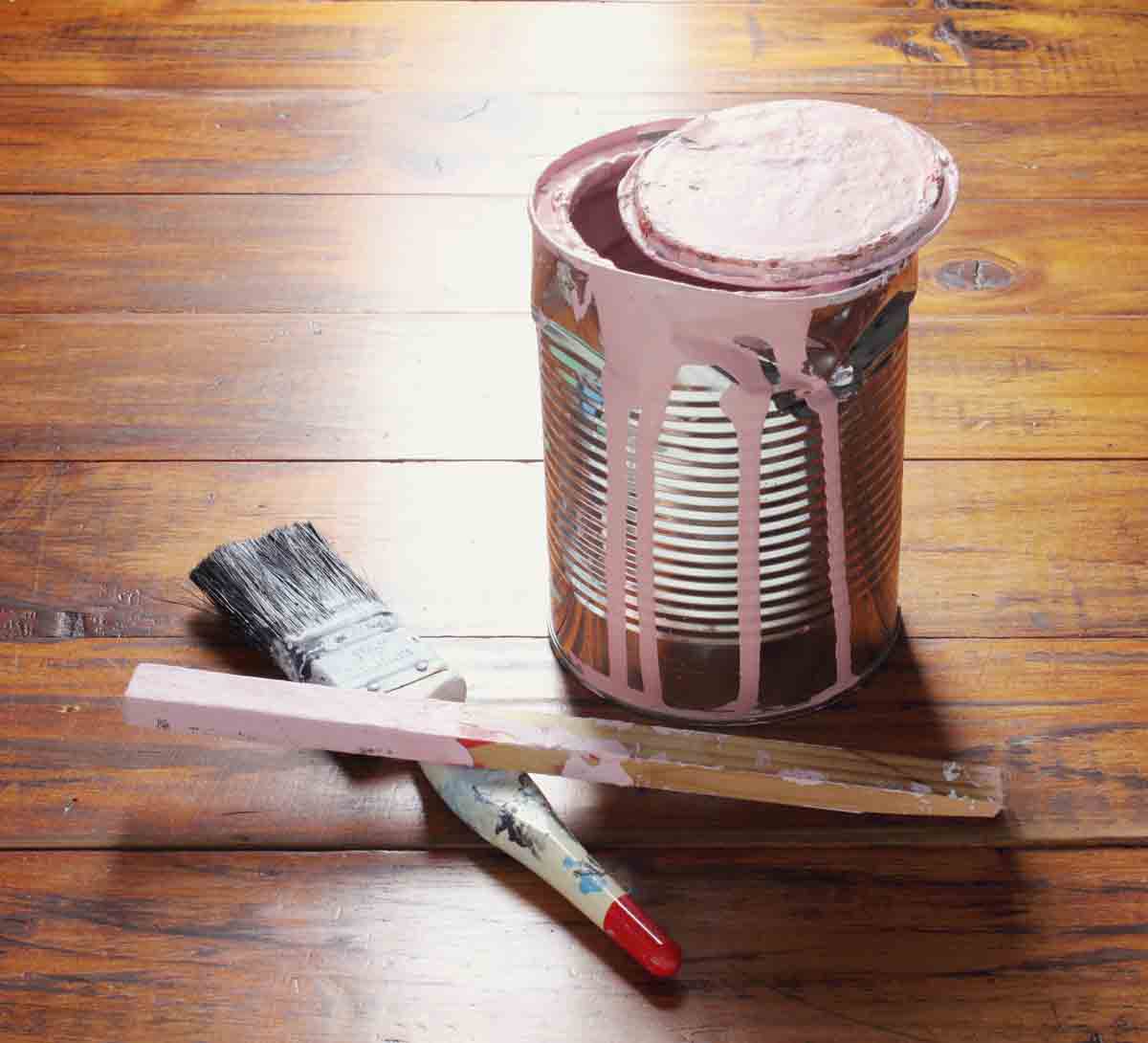 All metal can be painted, although typically people only paint ferrous metals because you wouldn't want to paint something like gold or silver!
If you have metal items you want to instantly give a facelift to, hitting it with some spray paint is a sure way to give it a whole new look!
One thing to be very sure of however is that the paint you use is made specifically for metal. These paints are specially formulated to actually stick to the metal, whereas acrylic or latex waterbased paints will generally scrape right off.
9. Polished Metal Finishes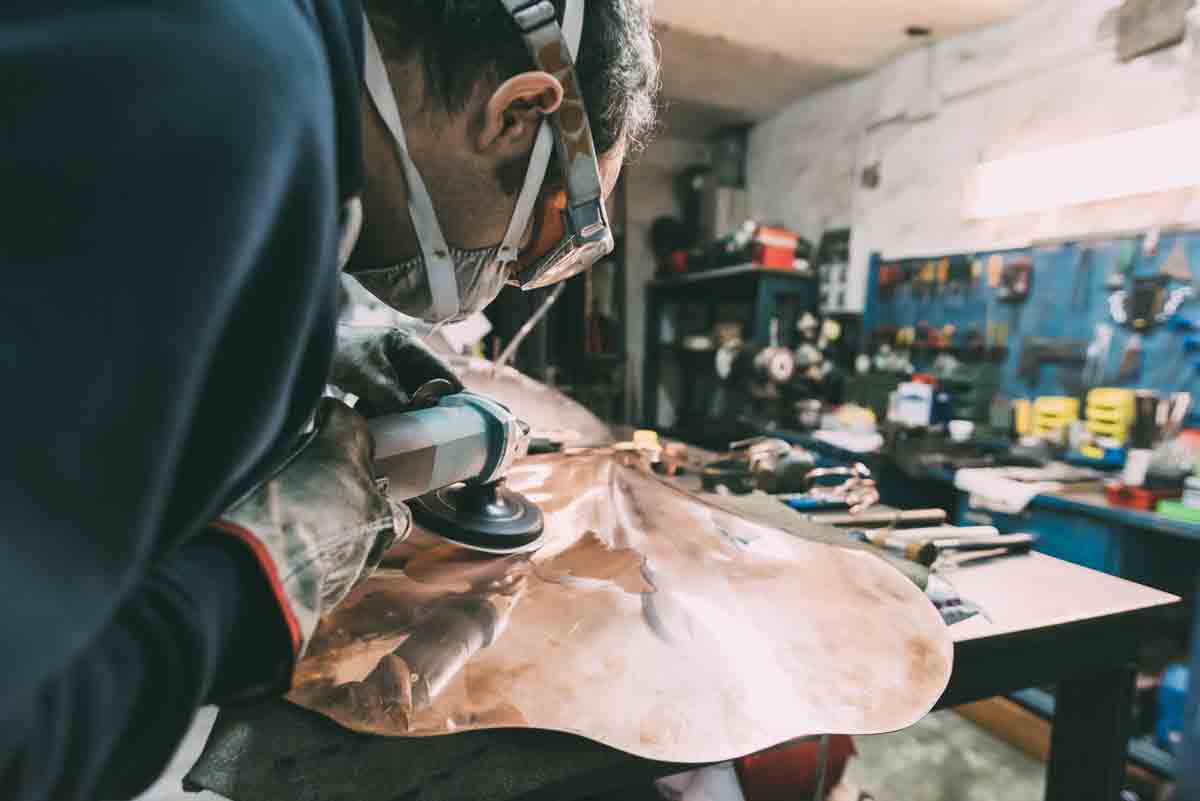 Metal often has a shiny appearance, and polished metal finishes are REALLY shiny and typically reflective! If you look at the picture above where the person is polishing copper, you can see their reflection in the copper surface, much like a mirror.
Generally speaking, most metals can be polished to be super glossy and reflective. You'll most likely see polished metal finishes on items made of brass, nickel, steel and copper.
If you are rehabbing a piece of old metal furniture, you can often polish it to give it a whole new look!
10. Rusted Metal Finish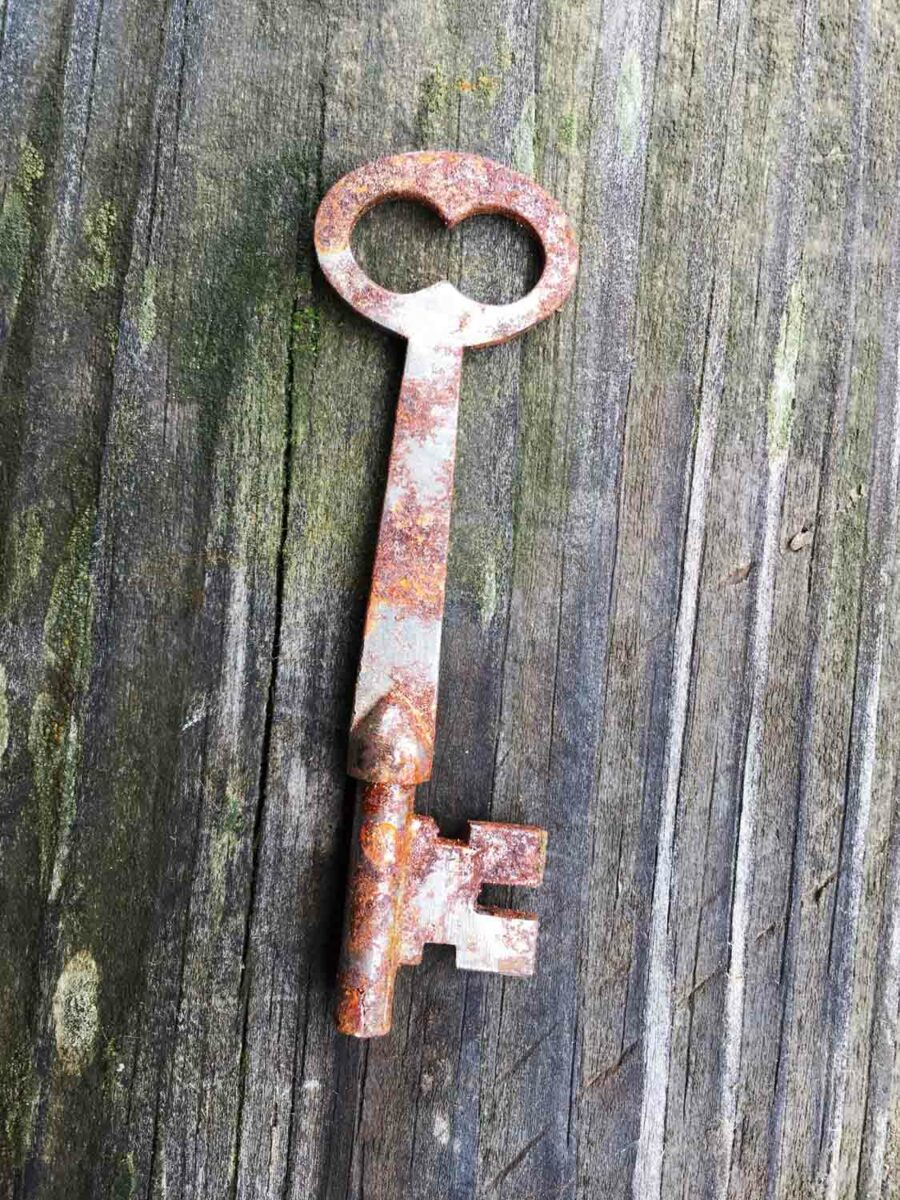 Most people don't rust metal on purpose, but it's a very popular finish for all things vintage and antique – sometimes the rusted finish gives it a very unique look and feel!
All ferrous metals will rust eventually – and the one thing to think about with rusted metal items is that rust WILL stain everything and anything it touches!
You definitely don't want to put any kind of metal containers on your bathroom sink or kitchen counters for example, unless rust stains are what you are looking for!
11. Satin Finish
A satin finish is best described as a look that is not super shiny like polished metal, but not as rough or dull as brushed nickel.
Metal items with a satin finish are popular for kitchen and bath decor, it also makes a great finish for furniture.
12. Stainless Steel Finish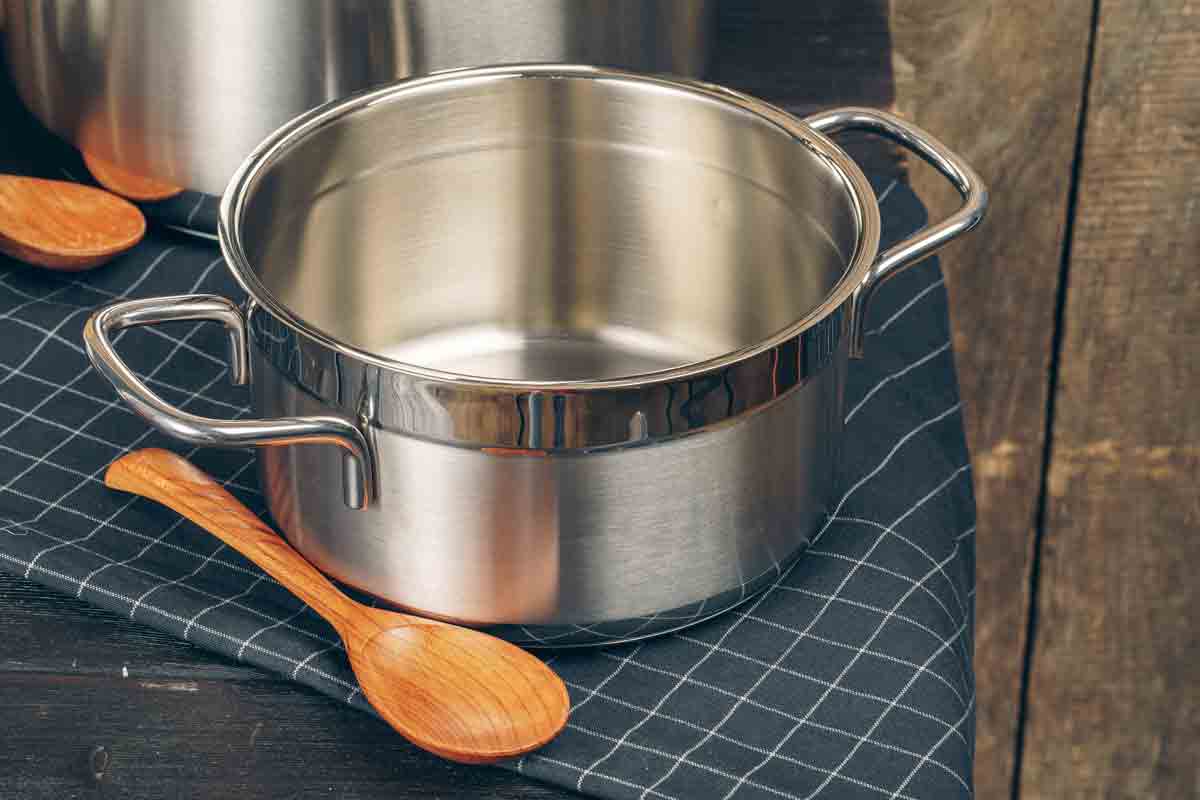 Stainless steel appliances were all the rage for awhile, but what many people fail to realize is in most cases, you are just getting a stainless steel finish and not an item actually made from solid stainless steel. (That would be very expensive!)
Since Ray + I have done a LOT of scrap metal recycling, we know that in 90% of most items that appear to be stainless steel, they only have a stainless steel finish. Sometimes things that appear to be stainless steel are just polished up steel, other times items will have a thin coat of stainless steel veneer on top of another type of metal. You can also see stainless steel plated items.
To tell if something is truly stainless steel, stick a magnet to it. If the magnet doesn't stick, it is stainless – if it sticks, you just have a stainless steel finish!
---
Whether you're decorating with, buying, or selling metal items, it never hurts to know the many different types of metal finishes available! I hope this post is helpful for you and of course if you have any questions just ask in the comments below!