We may receive a commission when you make a purchase from one of our links to sites such as eBay and others. As an Amazon Associate we earn from qualifying purchases. Thank you for support!
The cute little 1980's vintage clown porcelain nightlight is another one we've dusted off from the box of things from my childhood. My grandma gave it to me as a baby and it's survived all these years.
This nightlight and any that you may stumble upon like it by this manufacturer were all very likely individually handpainted.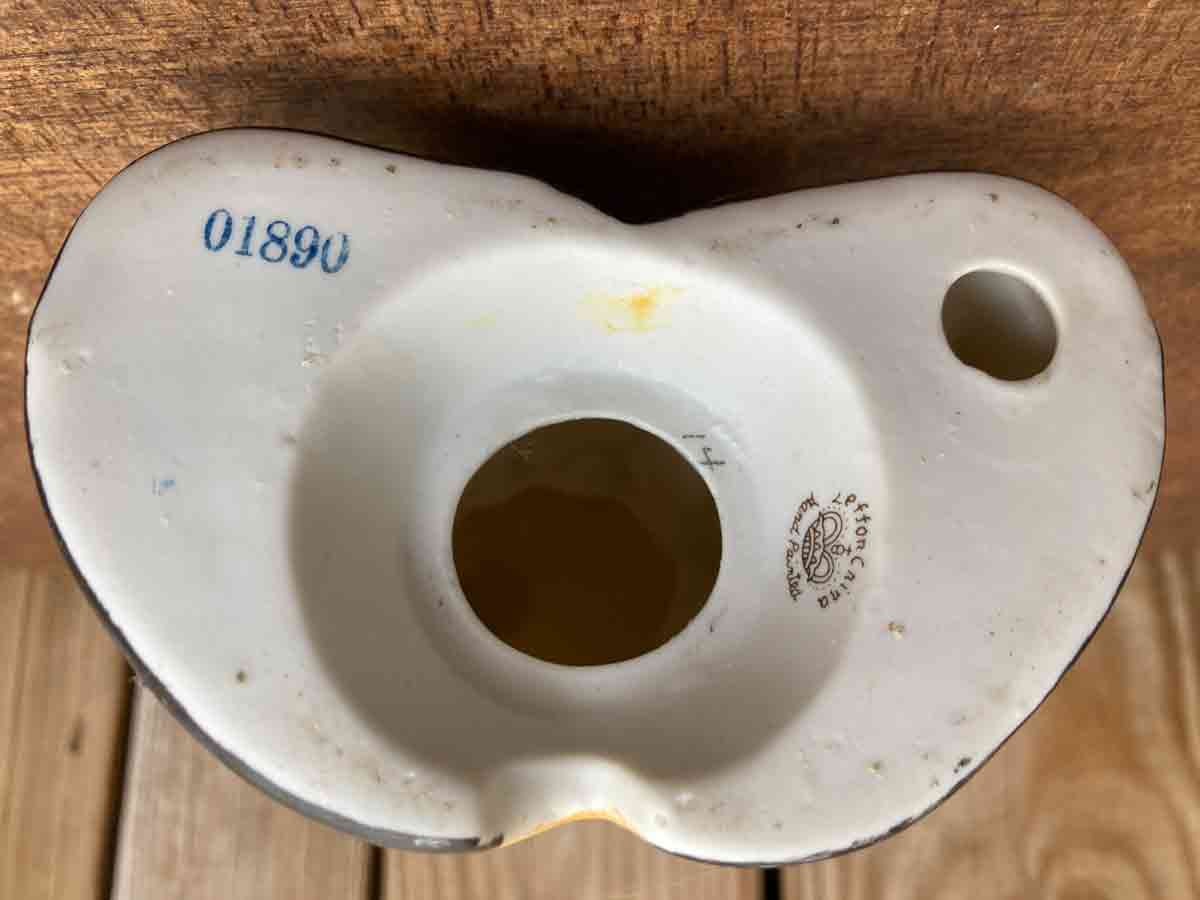 On the bottom, you can see the manufacturer's mark, as well as the number 01890 stamped and the number 14 in the opening for the bulb.
---
I no longer have the original cord or the bulb for this nightlight, but it'd be super easy to add the wiring in with so many of the DIY lamp kits they make these days – I could probably opt for something that's a lot more energy-efficient and cooler than the old bulbs of the 1980's as well!
Do you have a nightlight like this one? Tell me about it in the comments below!