We may receive a commission when you make a purchase from one of our links to sites such as eBay and others. As an Amazon Associate we earn from qualifying purchases. Thank you for support!
Recently I was at a library used book sale and came across this interesting little "vest pocket" book called 50,000 words Divided and Spelled, created by Harry Sharp. I love words – and so of course, for 50 cents, I couldn't pass it by.
It's an interesting little book, only a few inches wide and tall, with nothing but pages and pages of words, divided and spelled, just as the title suggests. Here's a view of the inside pages: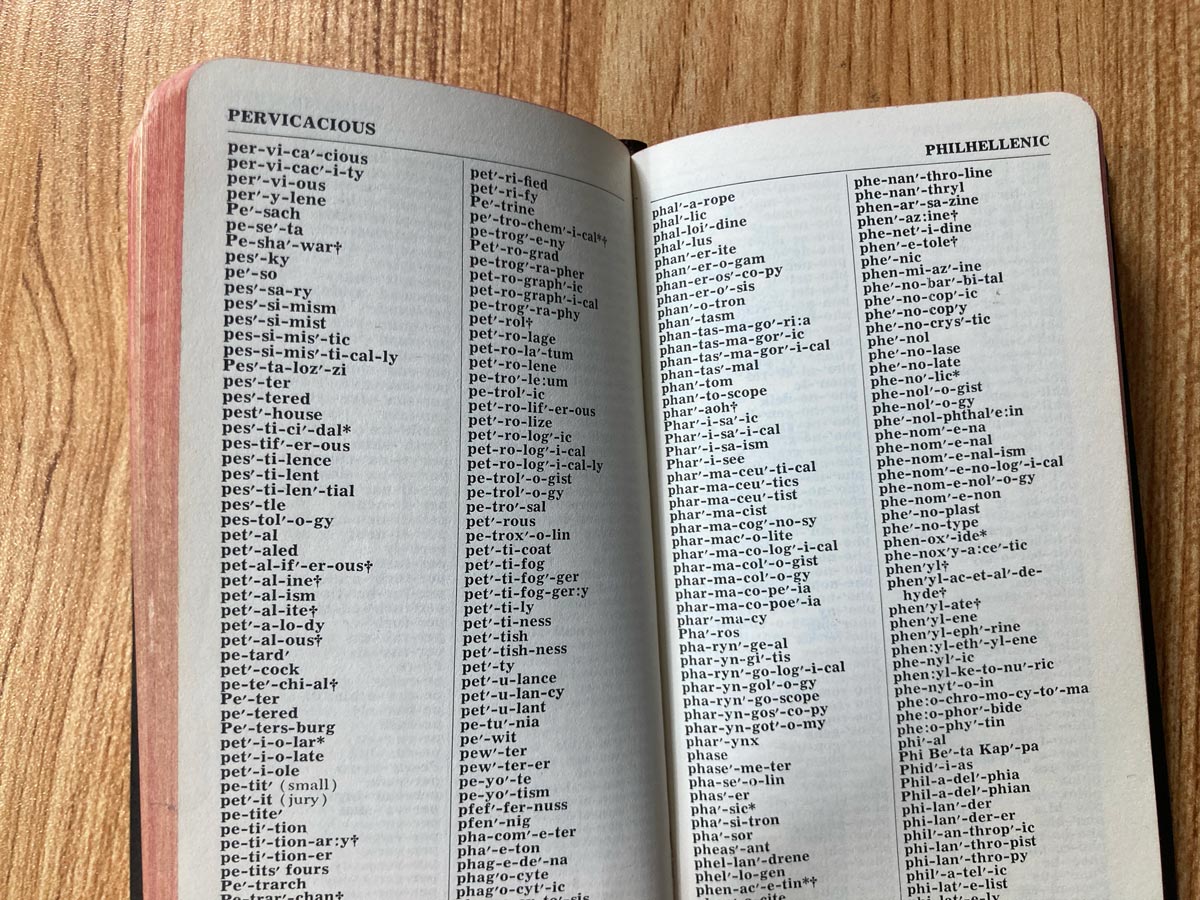 One might wonder what you would do with a book like this – but it actually can be quite useful as a writer or speaker – there are tons of words in the English language where it can be difficult to know how to pronounce or spell them.
There are also many words that can mean different things depending on how the syllables are stressed. In the preface of the book, we are given the example "rebel" – which is a noun in one case and a verb in another, depending on how the syllables are stressed.
Another thing the introduction of the book brings up is how many words are divided by their prefix/root/suffix, when in some cases it might be better to divide them phonetically. For example, know-ledge vs. knowl-edge.
While it's certainly not a book we'd want to sit down and read for "fun" – in the days before we had dictionaries with pronunciations and things like computers with spell check, it would have been immensely useful for a writer or public speaker.
I also know if I would have had a copy of this book as a hyperlexic kid I would have LOVED it. It would have also been useful for me to actually be able to pronounce a lot of words – something I struggle with even as an adult today.
Editions and Versions
There are a couple of different versions of this book. My edition of the book was the fourth printing of the first version, published in 1964. The binding is a little rough for the wear, as you can see in this picture of the copyright page: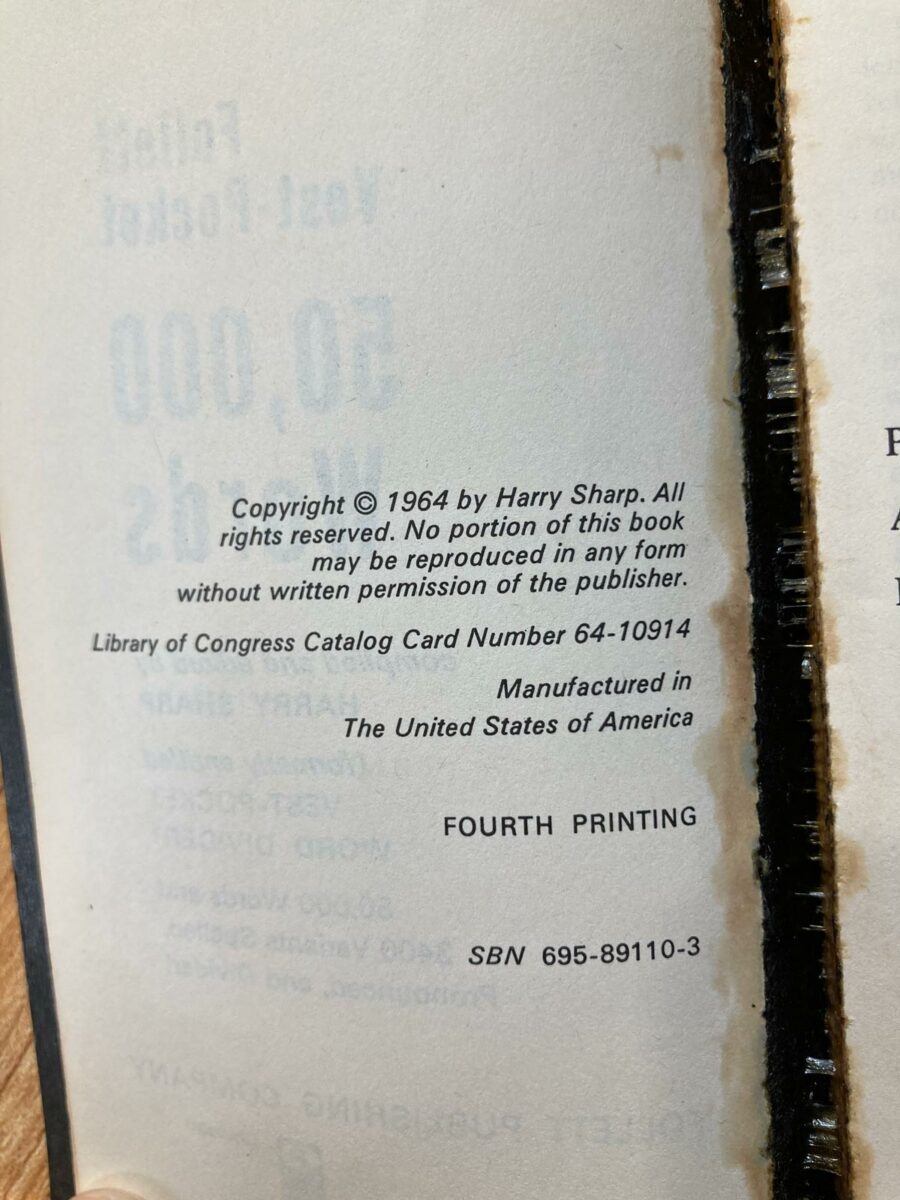 As the original book is quite small, it's not surprising that later a desk edition was published in 1986, which contains the same words as the original, but much easier to read.
I am not sure what I will do with this book just yet – whether I will keep it as a little handy desk reference book or whether I'll use it in my journal-making adventures – but for 50 cents, it's a great find.
Sadly, I couldn't find out much about the author Harry Sharp – if anyone knows anything about him I'd love to hear from you in the comments below!