We may receive a commission when you make a purchase from one of our links to sites such as eBay and others. As an Amazon Associate we earn from qualifying purchases. Thank you for support!
The braid stitch is a type of linked embroidery stitch with a braid-like appearance, which is why it is generally known as the braid stitch.
To do the braid stitch, you will want to work from right to left and start on the lower edge.
Bring the thread out and place the thumb on it, and twist the needle round the held thread, to form a loose twist as shown in the example below.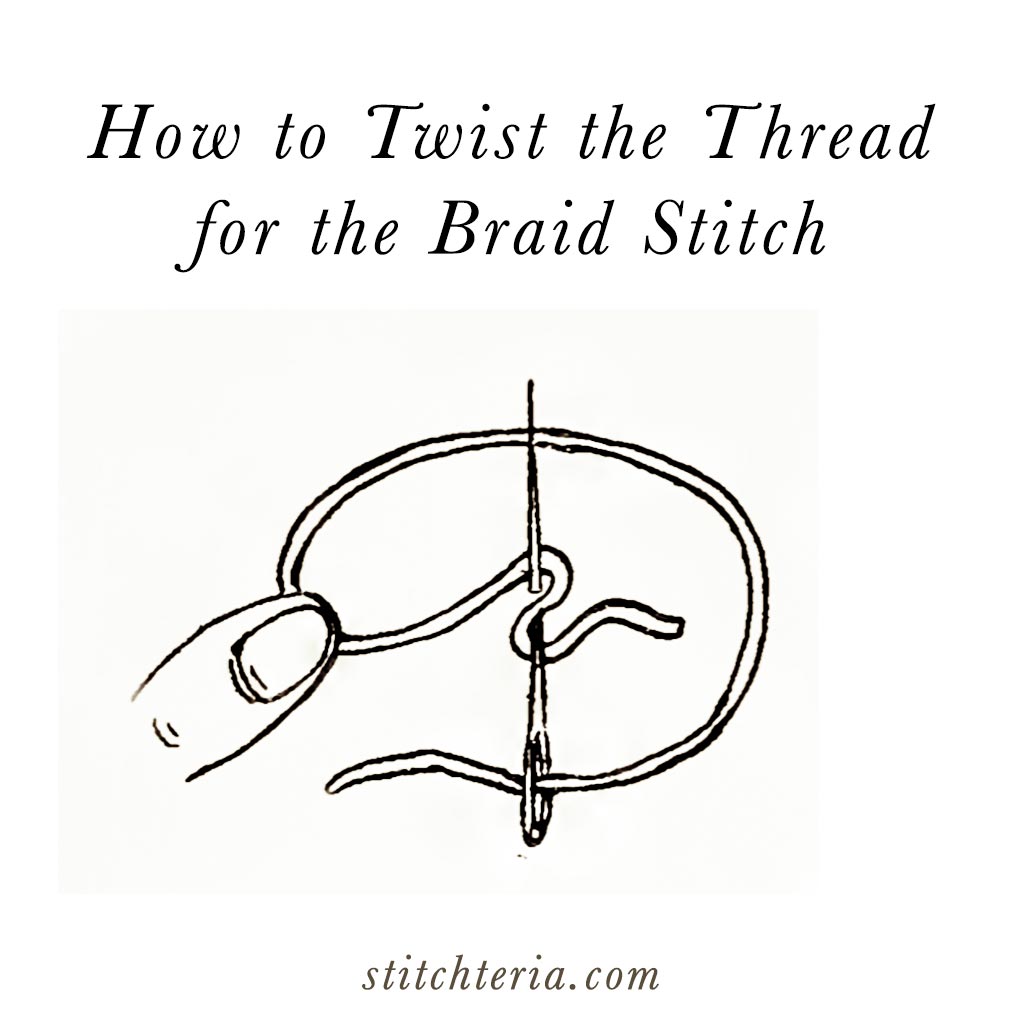 Next, insert the needle in the upper line, a little to the left of the starting point, and bring it out on the lower line, exactly beneath place the thread under the needle, and draw through, keeping the thumb on the stitch until it is tight to form the link.
This is a nice stitch to use for borders where you want a thicker chain or to use for crazy quilt seam treatments – and it's easy to combine with other stitches as well!