We may receive a commission when you make a purchase from one of our links to sites such as eBay and others. As an Amazon Associate we earn from qualifying purchases. Thank you for support!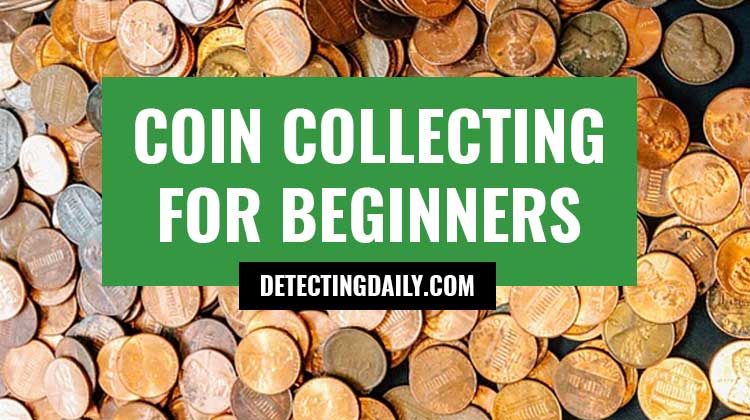 Coin collecting, more formally known as numismatics, can be a lot of fun – especially if you are already someone who enjoys treasure hunting or metal detecting. Today we'll cover the basics of coin collecting for beginners so you can start enjoying the thrill of the hunt in finding and collecting new coins.
---
Introduction: Why Collect Coins?
Before we get started, you might be wondering why anyone would even want to begin collecting coins. Many people enter the hobby of coin collecting for different reasons. There are many benefits to collecting anything as a hobby!
Here are 4 Great Reasons to Start Coin Collecting:
For the Money: While not everyone gets rich by starting a coin collection, it's certainly more profitable than other hobbies like snorkeling or jigsaw puzzles. Some people choose coins over other hobbies because it is financially justifiable. Often times a coin collection will increase in value over time.
Historical Interest: History is another reason many people are drawn to the art of collecting coins. It can be fascinating to learn about different time periods and the money they used through the centuries.
Thrill of the Hunt: Coin collecting is a lot of fun for those who enjoy metal detecting and treasure hunting. If you are new to metal detecting, it won't be long before you start having your own collection of coins you find from different outings. In metal detecting, we often call this "coin shooting" – which means you go metal detecting with the full intent to find coins.
Build a Legacy: Some people enter the hobby of collecting different currencies and coins because they inherited a collection from a grandparent or other family member or friend. Others like the idea of having something they can pass on to younger generations in the family.
No matter why you start collecting coins, it is definitely a fun activity to try and learn more about. In this post we'll cover the basics of coin collecting for beginners so you can get started easily!
---
Coin Collecting Basics for Beginners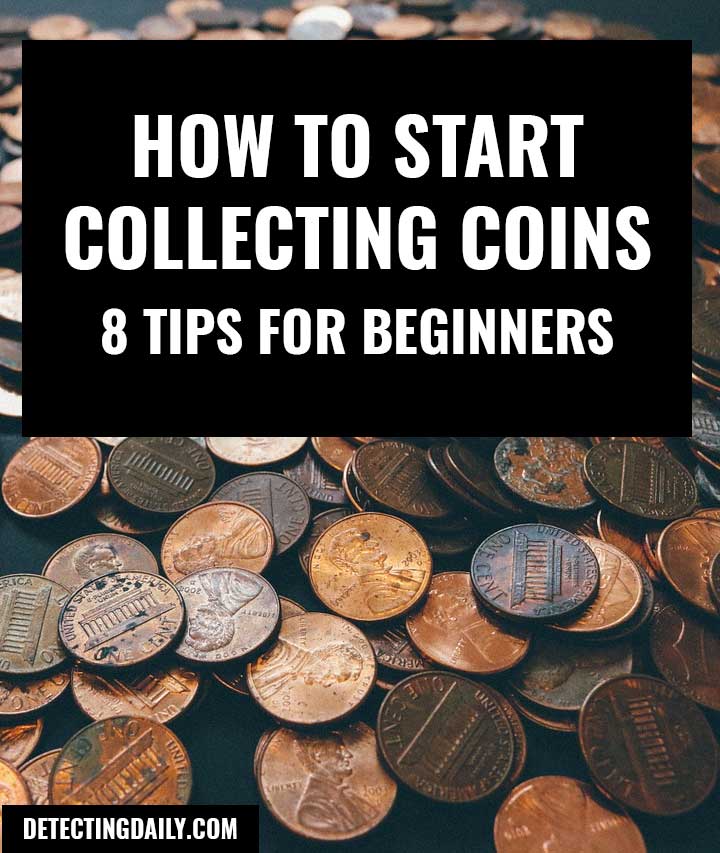 When you are new to coin collecting, there are a lot of things to learn about the hobby. Hopefully this overview for how to start coin collecting for beginners will help you get started on the right path.
#1. Do Your Research Before You Start
If you want to develop a valuable coin collection you can be proud of, it's important to do a lot of research in the beginning. This will help put you on the fast track to building a coin collection you can later sell at a profit.
There's an old adage that many collectors use when introducing someone new to the world of coins: Buy a book about coins before you buy a single coin.
Research is one of the most important step in creating a coin collection. The more research you do, the easier it will be to know what types of coins you are most interested in collecting.
Successful coin collectors are the ones who take the time to fully research and understand the history of the hobby. Here are some of the topics you will want to carefully research:
The History of Coins and Coin Collecting
Types of Coins You Can Collect
Understanding Coin Conditions & Characteristics That Influence Value
Current Coin Values, Market Demand, and Economic Factors
How to Properly Preserve and Protect Your Collection
Researching these few basic things in the beginning can help you get on the fast track to success much faster than if you just were to randomly choose coins you like.
If you already have some coins and you are wondering what the value may be, getting started with coin collecting apps are a great way to identify your coins and learn all about them.
---
#2. Pick a Theme: Decide What You Want to Collect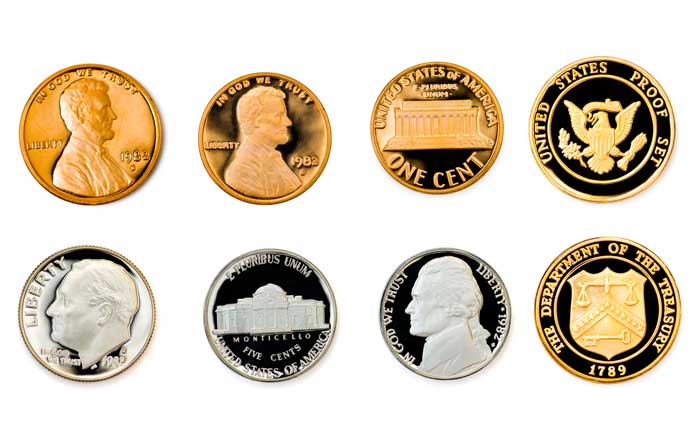 Most beginners want to start out by collecting as many coins as possible. This is not always the best approach, because often times you will not be knowledgeable enough to even identify a valuable coin if you had it handed to you.
Instead, it's better to choose a specific type of coin or a specific coin collecting theme. Doing this can help you become more experienced and knowledgable to build a collection of interest and value.
Choosing a theme for your coin collection will help you narrow your focus and become an expert in that specialty. For example, my husband's grandfather specialized in collecting pennies. Some people like to collect coins from different years. Other people enjoy collecting mint error coins because there is definitely a thrill about finding an error coin in a jar of old pocket change!
It's easy when you first start to want a little bit of everything – but this can quickly get out of control and overwhelming. When you pick a specific type of coin or other theme, it will help you avoid being spread out too thin in the beginning.
The important thing is to choose to collect what interests you. A lot of beginners ask what kinds of coins they should start with to collect. The best answer is always this: whatever you enjoy the most. Choosing something that interests you will always give you better results than choosing something you aren't too excited by.
---
#3. Learn How to Properly Care for and Preserve Your Coin Collection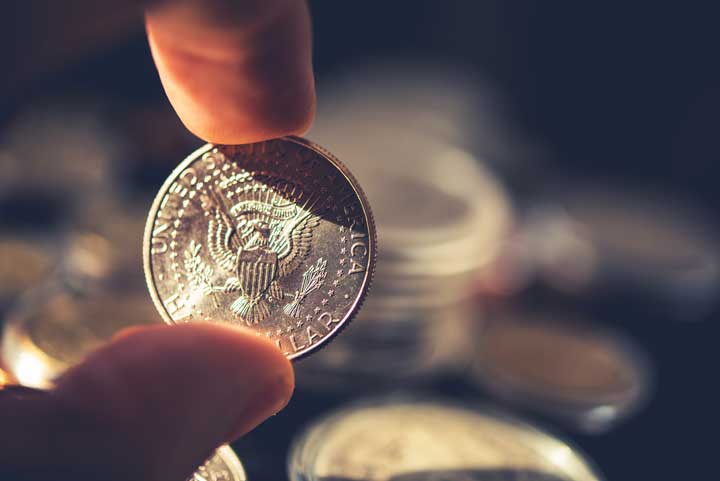 Another important thing to do before you get your first coin for your collection is to decide how you are going to store and preserve your collection.
While we might think metal is strong and tough, the reality is the surface of most coins is actually quite delicate, especially when the coin is made with softer precious metals. Scratches, dents, dings, and even fingerprints can cause the value of a coin to dramatically decrease.
Sunlight, temperature, and moisture can also affect the condition and quality of a coin. Many collectors will not even clean their coins. The cleaning process can damage the mint luster and even the slightest exposure to water or moisture can cause the coin to be damaged.
It is very important that when handling your coins you always do so with clean, dry hands. While some people recommend wearing gloves, many people believe this can actually result in more damage because you may be more prone to accidentally dropping the coins.
You should also learn how to hold the coins in a way that does not damage them. This is best done by only holding the edges of the coin, making sure your hands and fingers do not come in contact with the face of the coin. Many great coins lose their value because they are mishandled.
Investing in proper coin collecting supplies will help you be a better collector and protect the value of your collection. Proper care is especially important if you want to preserve rare, older, or limited edition coins that may increase in value over time.
Whatever you do, do NOT throw your coins into a big jar or cigar box. While these methods might hold the coins, this will definitely result in damage to the coins.
---
#4. Start Slow, Simple, and Small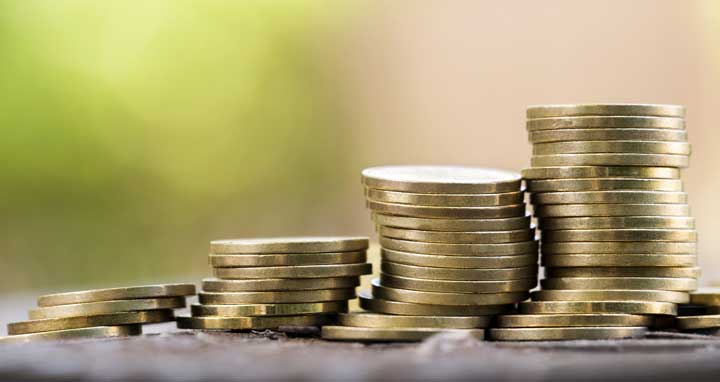 There's no rush to hurry up and collect every coin of every type as fast as you can. It's much better to start with a very small and simple collection that you gradually build over time than to try to do it all at once.
Many people rush into collecting to buy coins, only to learn later that they may have paid too much for what a coin is actually worth. When you are patient, you can always take the time to research any purchases or trades you make.
Building the collection slowly over time is also a good way to start even if you are on a tight budget. Pennies are perfect for beginners because most of the time it is very inexpensive to get started.
Penny roll hunting is one of my favorite things to do in the winter months when the weather doesn't always cooperate for me to be outside with my metal detector. For less than $10 I can stay occupied for hours as I search through coin rolls for mint errors and other pennies I don't yet have.
---
#5. Make Friends With Coin Dealers & Other Collectors
One of the best ways to quickly boost your knowledge and understand the world of numismatics is to regularly talk to other collectors and coin dealers.
If you want to connect with others who enjoy collecting coins as a hobby, one great place to start is the American Numismatic Association. Membership is relatively inexpensive, and there are many ways to connect with other members.
Dealers are another great way to learn, especially if they are experienced and trustworthy. While it may seem a little intimidating at first, often times they are very helpful and patient. Every dealer is different, but most that I've met are always happy to share a little bit of information and wisdom when you are new to collecting.
Another way to meet different coin collectors is through coin shows. Coin shows happen all over the world. They can be very exciting but also a little overwhelming at first. Still, it is another great way to learn new things, look at coins to purchase and meet new friends.
You can also find some great online groups to connect with other collectors. There are a number of great forums and even Facebook groups where people can learn and share coin collecting tips and experiences.
---
#6. Learn How to Buy Coins Wisely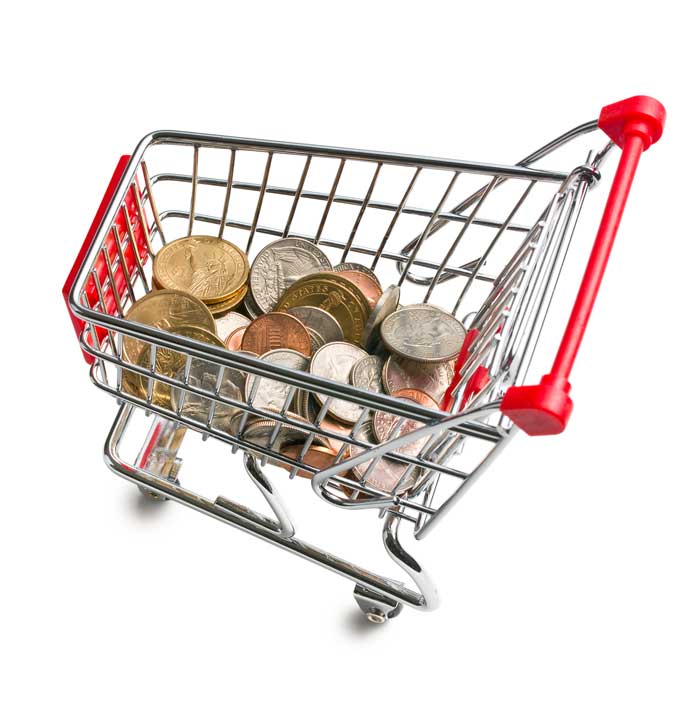 There are a number of different ways to obtain new coins for your collection. While finding them with your metal detector is fun, usually there will come a time where you will realize if you want rare or valuable coins you will have to buy them.
Before buying coins, it's very important to examine current values and conditions. Many people like to only purchase coins which are professionally graded by organizations such as PCGS and NGC. When a coin is graded, there is less question on what its true value really might be.
When you buy from a dealer, it is helpful to find dealers who have memberships or certification through these organizations. These dealers usually agree to a strong code of ethics and so this can help you have a little more trust in making sure you are not paying more than a fair market price.
You can also buy many rare coins and even full coin collections online. Auction sites like eBay are always popular for finding different coins. Many dealers today sell online simply because it is easier than opening a brick and mortar storefront with a lot of overhead and security concerns.
When buying online, it's important to understand what you are looking at and to do your due diligence to buy from trusted sellers. Many individuals who sell coins through online auction websites who are not dealers may not really know the value of a coin, and therefore may charge more for it than you might pay from a dealer.
---
#7. Learn How to Sell Your Coins
When you are just getting started, you likely won't be thinking too much about selling coins. However, eventually, there may come a time when you DO wish to sell some or all of your collection.
Some people simply decide they don't have time for it or don't really enjoy it that much. Others may decide to sell some of their earlier coins to fund new coin purchases. There are also people who may need to sell a collection in order to have money for other needs, such as retirement, other investments or travel.
Selling coins can sometimes be challenging because there is a difference between market value and what a dealer might pay to buy your coin. Having your coins professionally graded is typically a smart move if you have valuable coins you want to sell online or to individuals. This way there is no question as to what the coin is valued at.
Doing some research on current coin values can also give you a fair idea of what you might expect a dealer to pay for your coin. Often times the ease and convenience of selling to a dealer is worth the difference in price you get. I know I would rather go to one of my favorite dealers than go to all the hassle of selling on eBay, even if it means I may not sell the coin for its full market value.
---
#8. Keep Learning!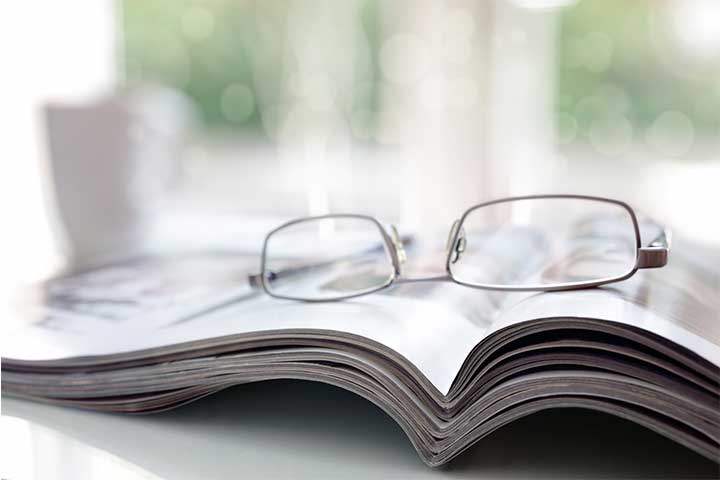 I started taking an interest in coin collecting several years ago, and I'm still learning new things every day. There are so many new things to learn and discover in this hobby, so you will never get bored.
It's always fun to read different coin collecting blogs and websites, as well as read the latest news in coin collecting magazines.
There are also a TON of great coin collecting books to explore. You may also want to check with your local library – it's quite possible they have a club or group that meets there and they are sure to have some books that you can borrow.
---
Getting started with coin collecting is fun and easy to do. I hope you enjoy these basics and of course if you have any questions about getting started, I'm always happy to answer any questions you might have in the comments section below. Happy Collecting!