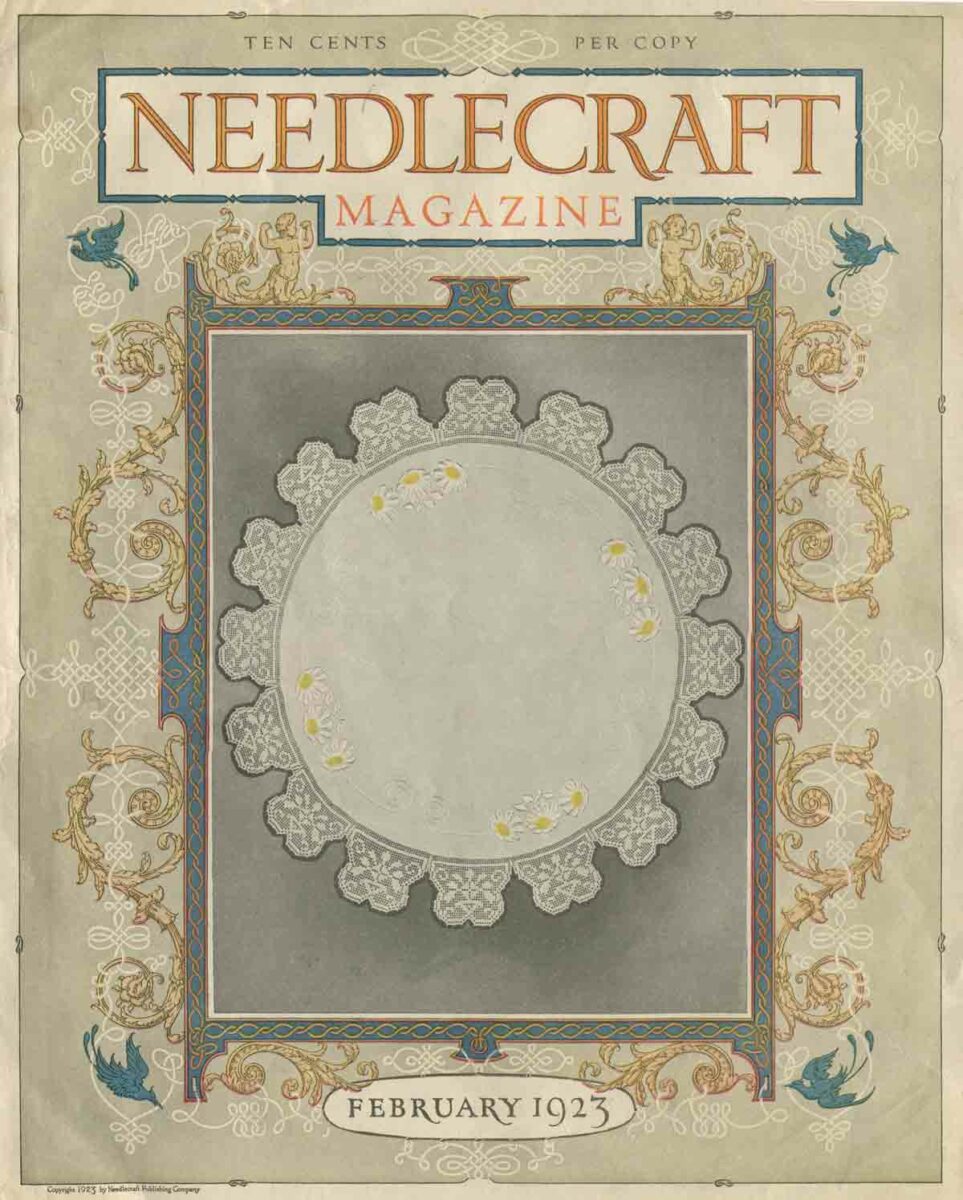 Needlecraft Magazine was published between 1909 and 1935 and was based out of Augusta, Maine.
The February 1923 issue has a nice assortment of different patterns and project ideas, many of which we have added to our site in our vintage pattern library.
Vintage Needlework Patterns From This Magazine
We are currently working to add other articles and advertisements found in the magazine to our site – we will update this post with them as soon as we have them all!