While going through my 1926 Book of Knowledge encyclopedias, I stumbled across this article about nerves and how they work. There were a lot of interesting images and I thought these would be great to use for collage or in a junk journal and other crafts.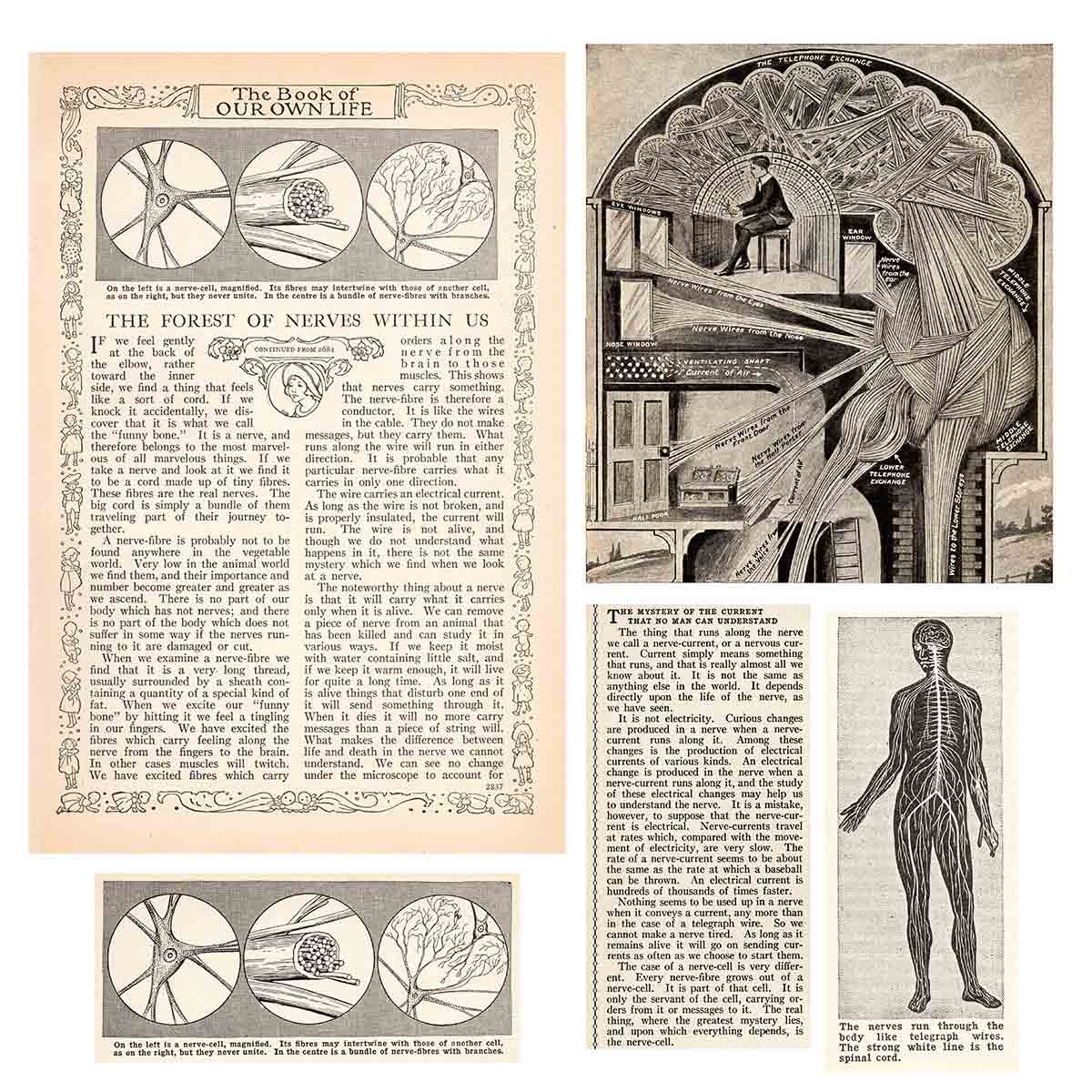 If you collect or enjoy any kind of vintage medical ephemera or artwork these would be great to use even as a print for wall art or you could do an image transfer with these for even more possibilities!
This download is in .zip format and includes several different files:
5 images as shown above (PNG or JPG format)
3 Print-Ready PDFs of the 5 images above
I hope you enjoy these images and of course, I would love to see what you create! Share a link to your projects in the comments below!