We may receive a commission when you make a purchase from one of our links to sites such as eBay and others. As an Amazon Associate we earn from qualifying purchases. Thank you for support!
Round coffee tables are great furniture pieces to add to your home. They take up minimal space, add symmetry to a room, and provide many storage opportunities. But how do you decorate one?
If you have a round coffee table, you will know that decorating them is a challenge sometimes – it can be hard to get the right look!
Today we will share 10 great ideas to help you jazz up your boring coffee table. Even if your coffee table is not round, these tips will work for you!
1. Add a Vase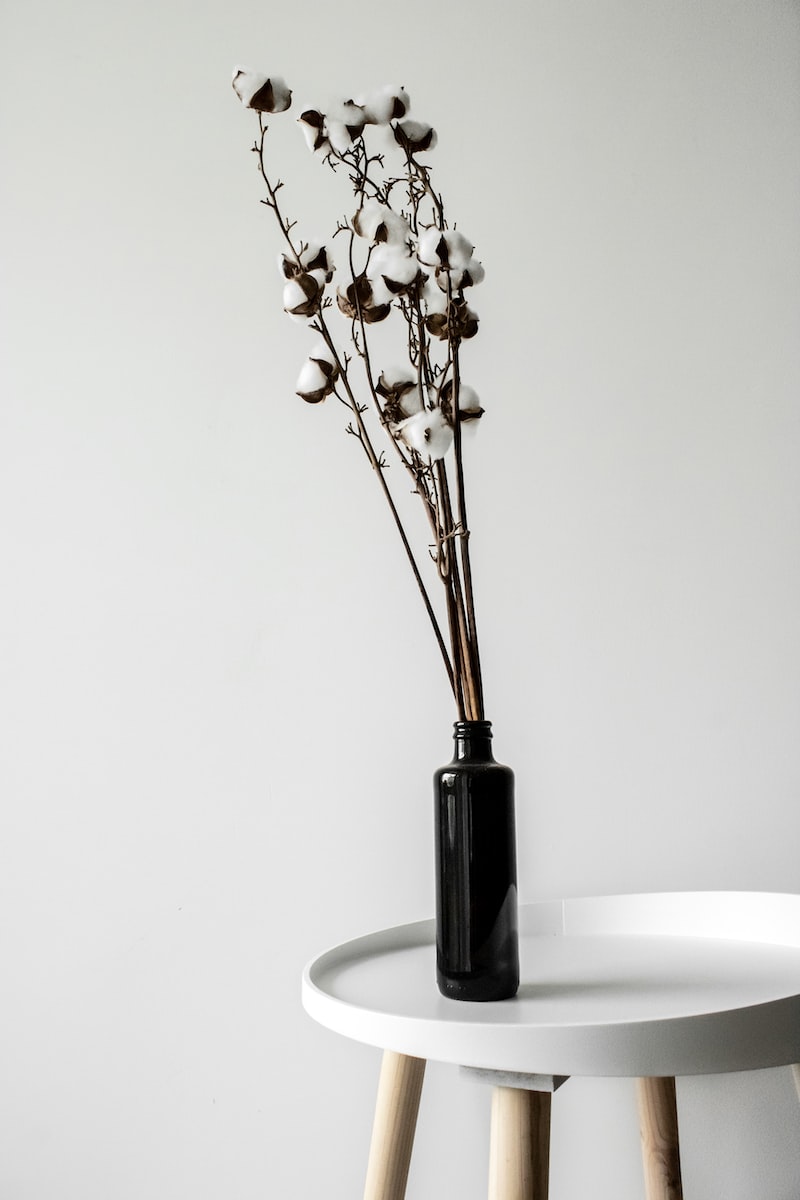 This is a classic way to decorate any coffee table, and it works particularly well with round coffee tables. Even though fresh flowers will look and smell the best, I know keeping a plant alive is extremely difficult for many people.
Instead, you can buy artificial flowers that you can reuse and keep up all year long. Choose a vibrant bouquet that coordinates with your other decor, or go for something more seasonal like a autumnal arrangement of pumpkins and gourds.
2. Add Some Greenery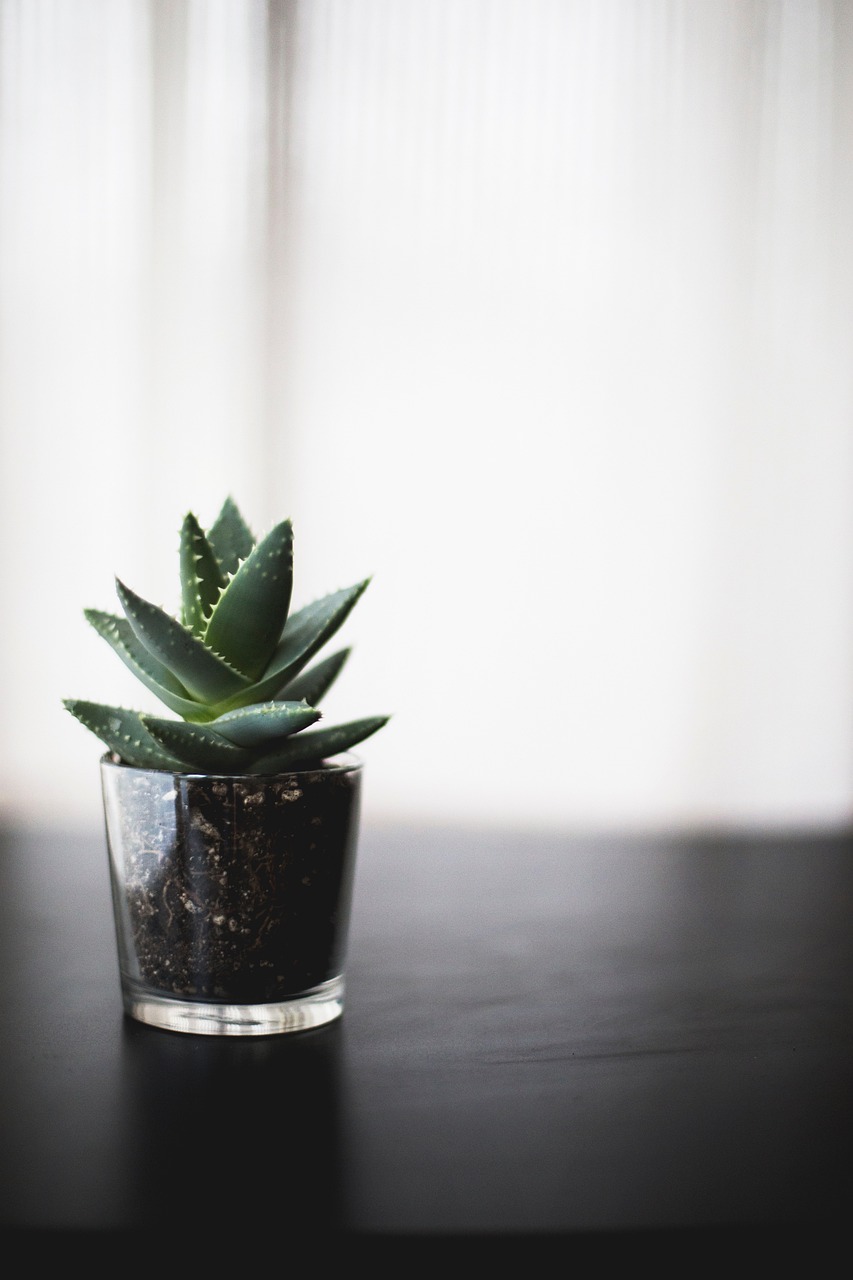 If you don't have a fancy vase lying around, other types of plants are a great way to add life to any space, and a round coffee table is no exception. Choose a small plant that can easily be maintained, like a cactus or a succulent. You can also press flowers and lay them on your table.
3. Incorporate Different Shapes
Since round tables do not have many angles, you should place rectangular objects on top of the table to create more dimension.
A few examples of this would be a tray, table runners, and books. Adding a tray of any shape on your coffee table is perfect for extra storage, style, and visual appeal. Trays will also help your living room stay neat and organized. A place mat will protect your table from scratches and water ringlets.
4. Create a Centerpiece with Candles
If you want to create more ambiance, try using candles as your centerpiece. This is especially effective in the evening when you want to wind down and relax. Pick out your favorite scent and incorporate candles of various heights and widths for a more artistic display. Don't forget to blow out the candles before you go to bed!
5. Set Out Your Favorite Books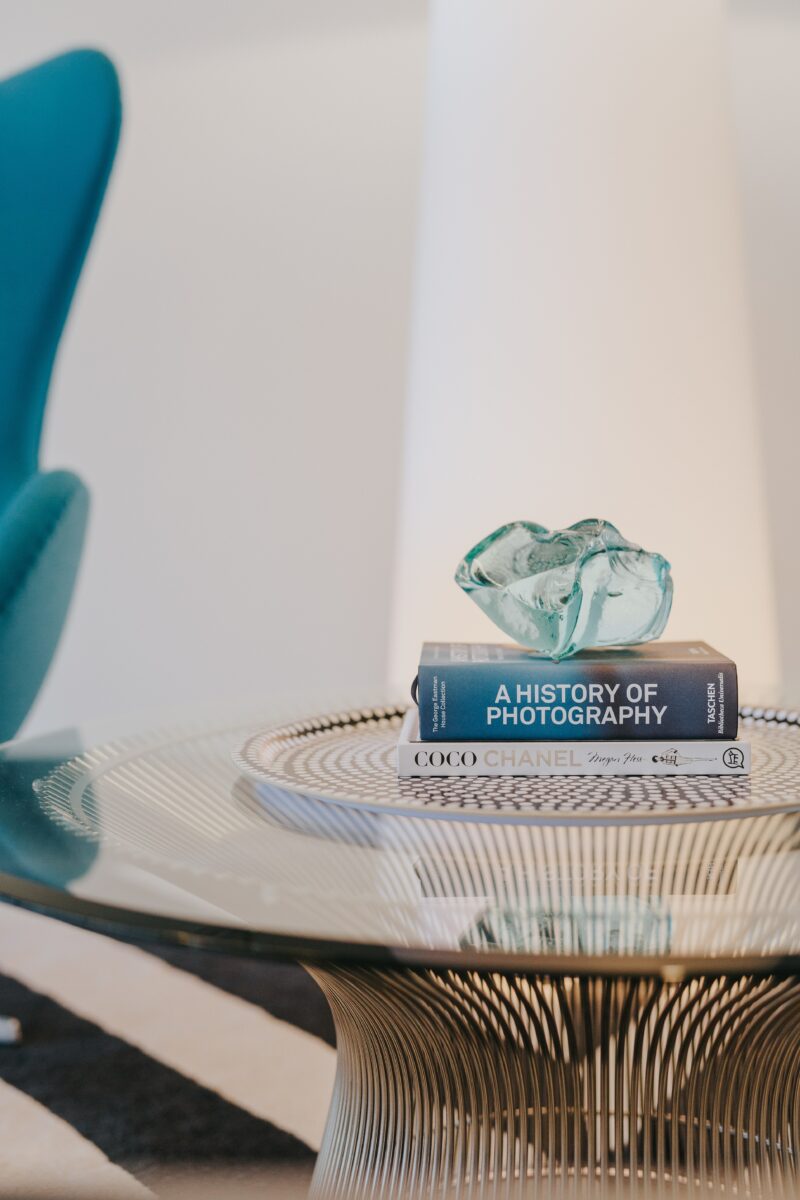 Books are always a great option for coffee table decor, and everyone has them. But instead of just picking any old book, try to choose ones with interesting covers or topics. These books can help you entertain your guests and start unusual conversations. This is a great way to help make your coffee table more personal and inviting.
6. Use Unique Sculptural Pieces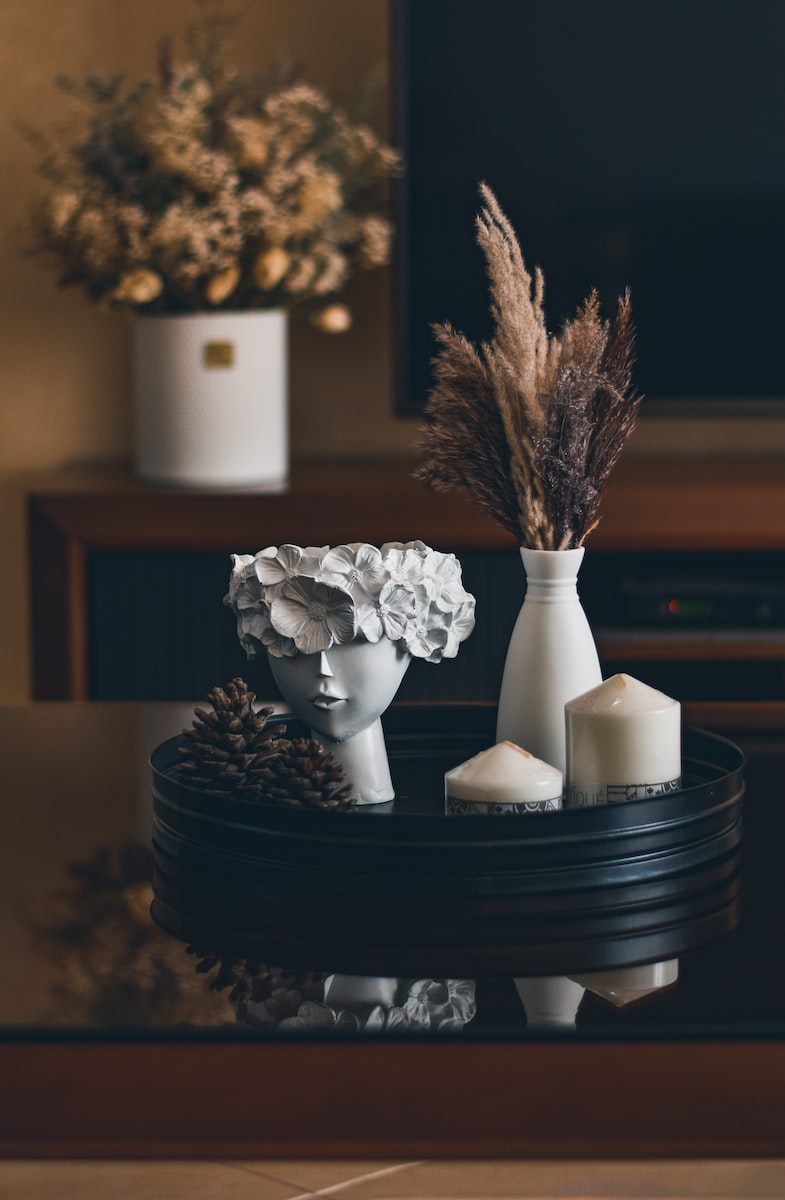 A sculptural piece is a three-dimensional work of art, typically created from a variety of materials like wood, metal, or stone. They can be used to add interest and visual appeal to any space, and they make a great focal point for any coffee table.
Choose pieces that coordinate with your other decor, or go for something more unique and eye-catching. If you have any old pottery projects from school, this is the perfect opportunity to display them.
7. Showcase a Special Object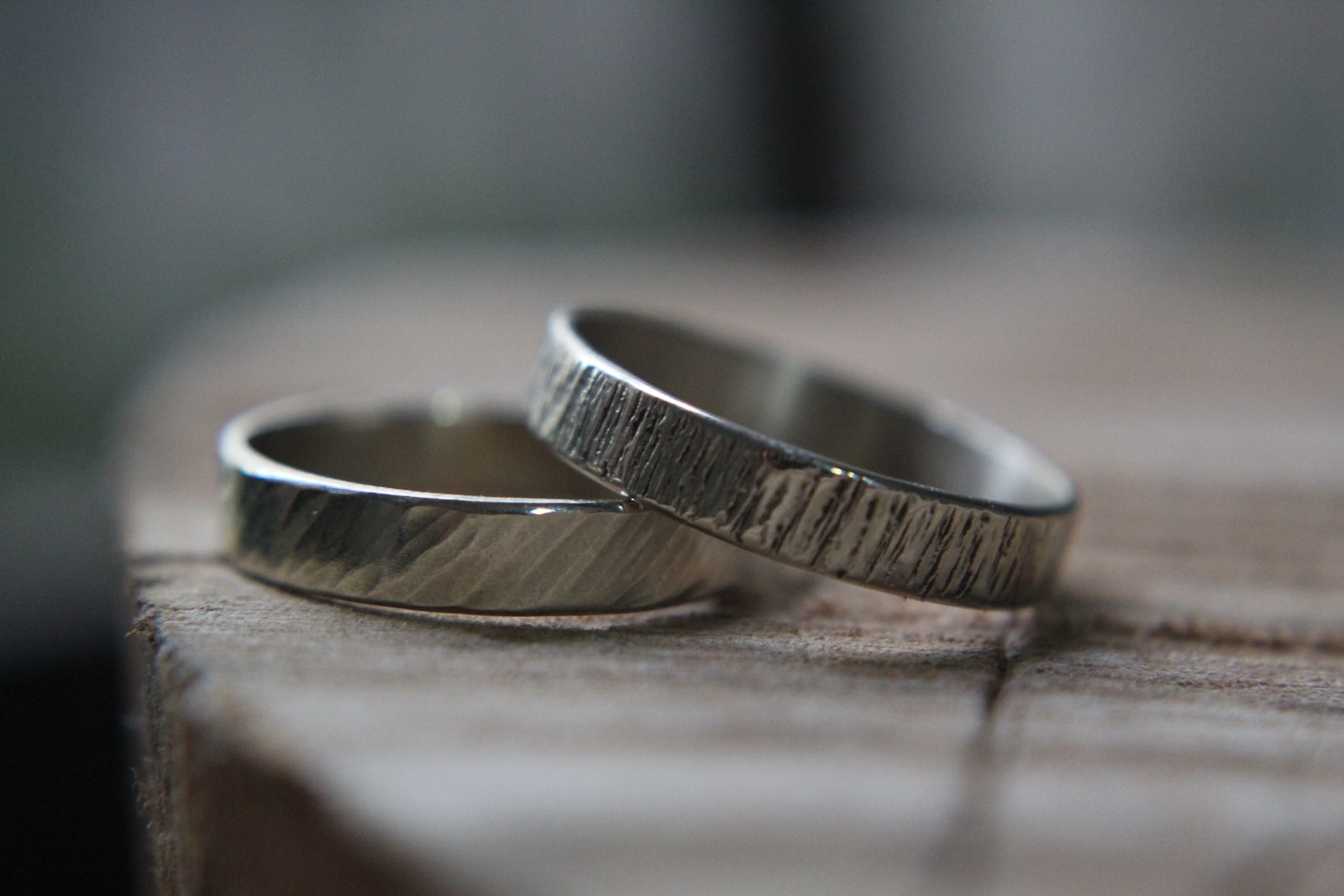 Do you have a special object that you love? Why not display it on your coffee table? This could be anything from a piece of art to a family heirloom. It's a great way to make your table more meaningful and sentimental.
8. Display Family Photos
A coffee table is the perfect place to put photos of your family and friends. There are tons of ways to display your photos! You could create a collage, frame your favorites, or put them in a cute album photo album.
If you go down the route of framing your photos, you can use funky and intricate frames to dazzle up your table. This is a great way to show off your family and friends, and it makes your coffee table more welcoming.
9. Use Fun Coasters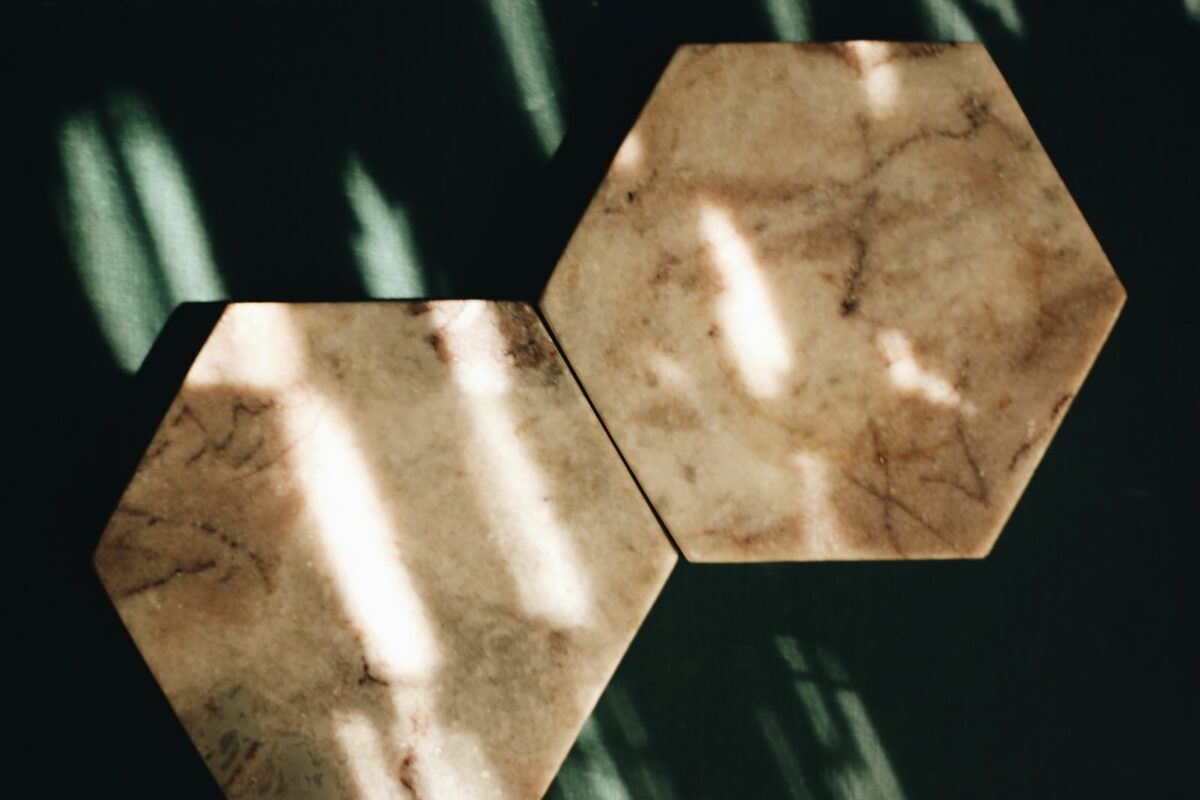 Coasters are a must for any coffee table. Just because they are on every single coffee table doesn't mean that they have to be boring! Look for coasters that are unique and stylish. Or, if you're feeling crafty, you could even make your own.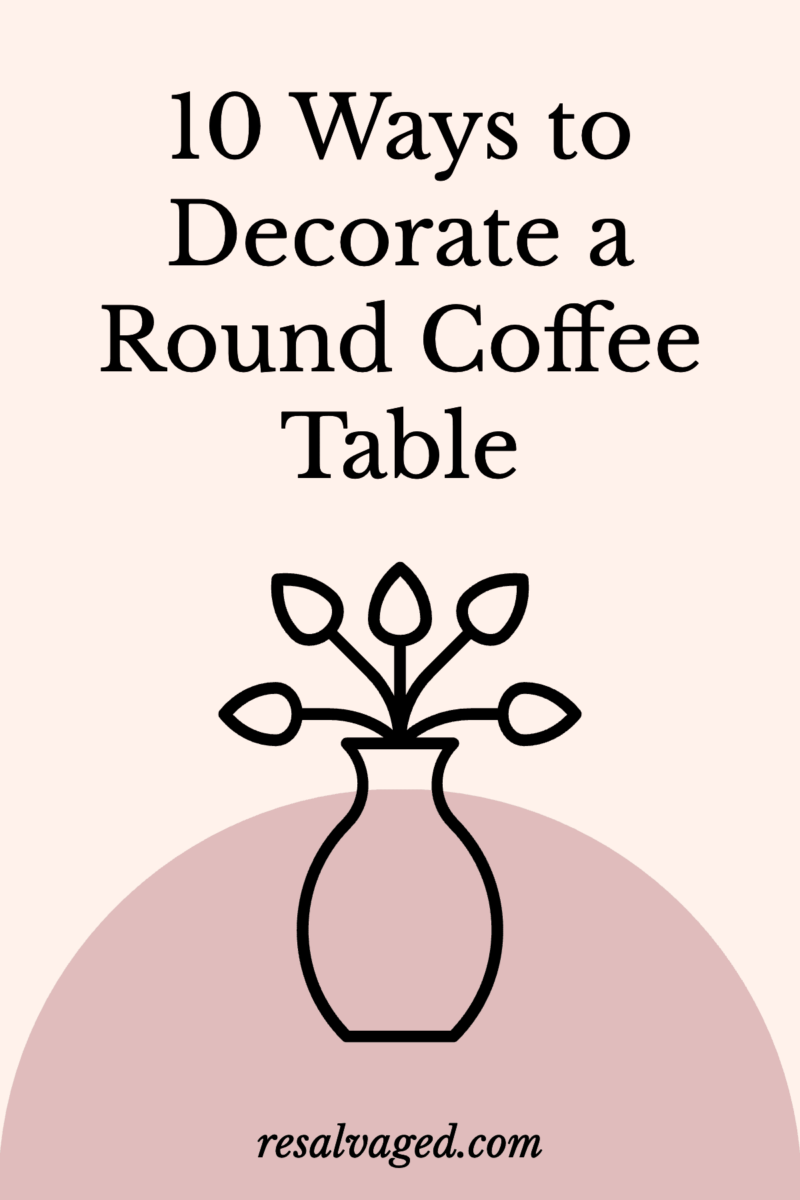 10. Snack Station
Everybody's grandma had a candy bowl sitting on their coffee table growing up, why not something similar for your own coffee table?
If candy is not your thing, you could add chip bags, granola bars, coffee, tea, or protein bars. If you have guests coming over, a charcuterie board is an excellent piece to place on top of your table.
Make sure there is a place mat on the coffee table to clean up any potential spillage!
---
I hope you enjoyed these tips on how to decorate a round coffee table! Hopefully one of these ideas helped you figure out what to do with your coffee table. If you have any other ideas, please share them in the comments below.