We may receive a commission when you make a purchase from one of our links to sites such as eBay and others. As an Amazon Associate we earn from qualifying purchases. Thank you for support!
The knotted chain stitch, also sometimes called the link stitch, is a variation of the chain stitch and is done in a very similar way – the main difference simply being where you insert the needle between stitches.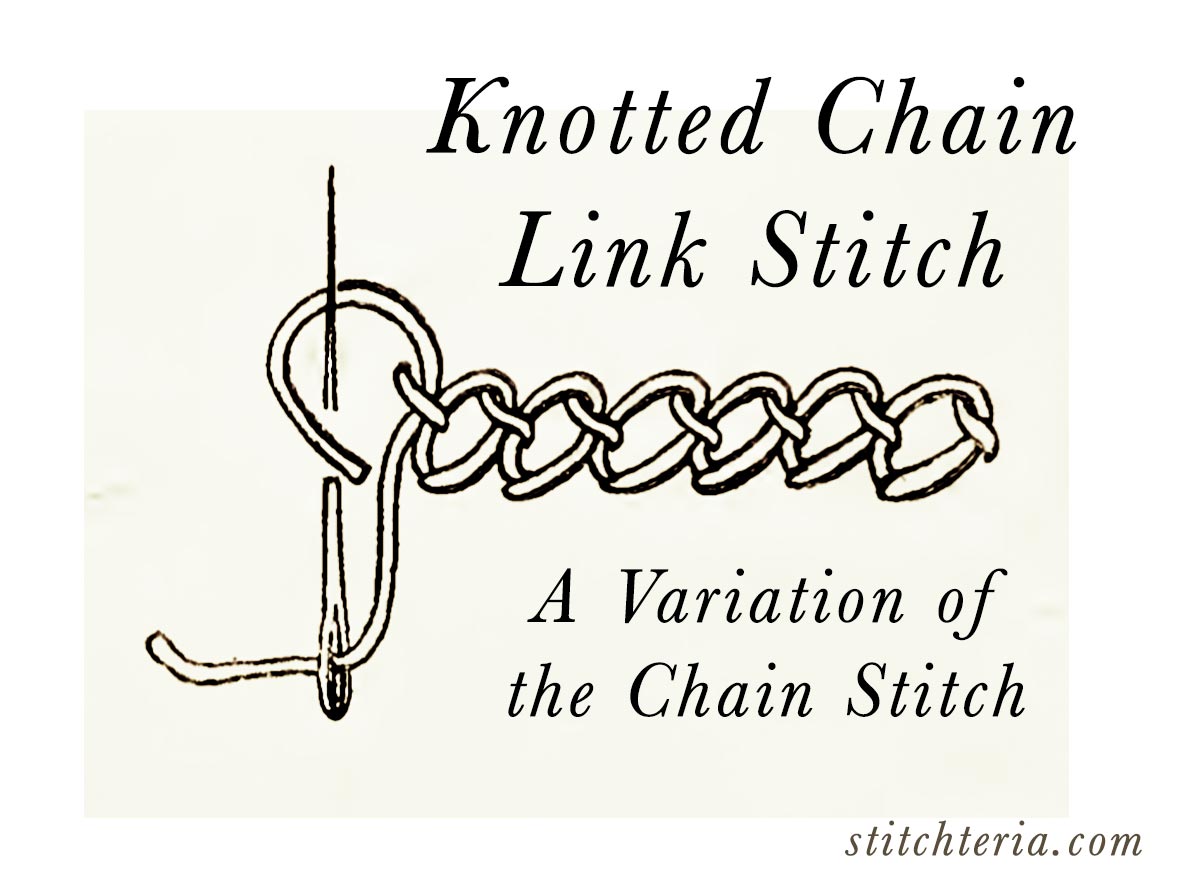 To make the knotted chain stitch, draw two parallel lines, about one-eighth of an inch apart.
Bring the thread through at the right hand end in the center between the two lines, then insert the needle on the upper line one-sixteenth of an inch further along, and bring it through on the lower line immediately below. Draw the thread through and there will be a short slanting line left upon the material.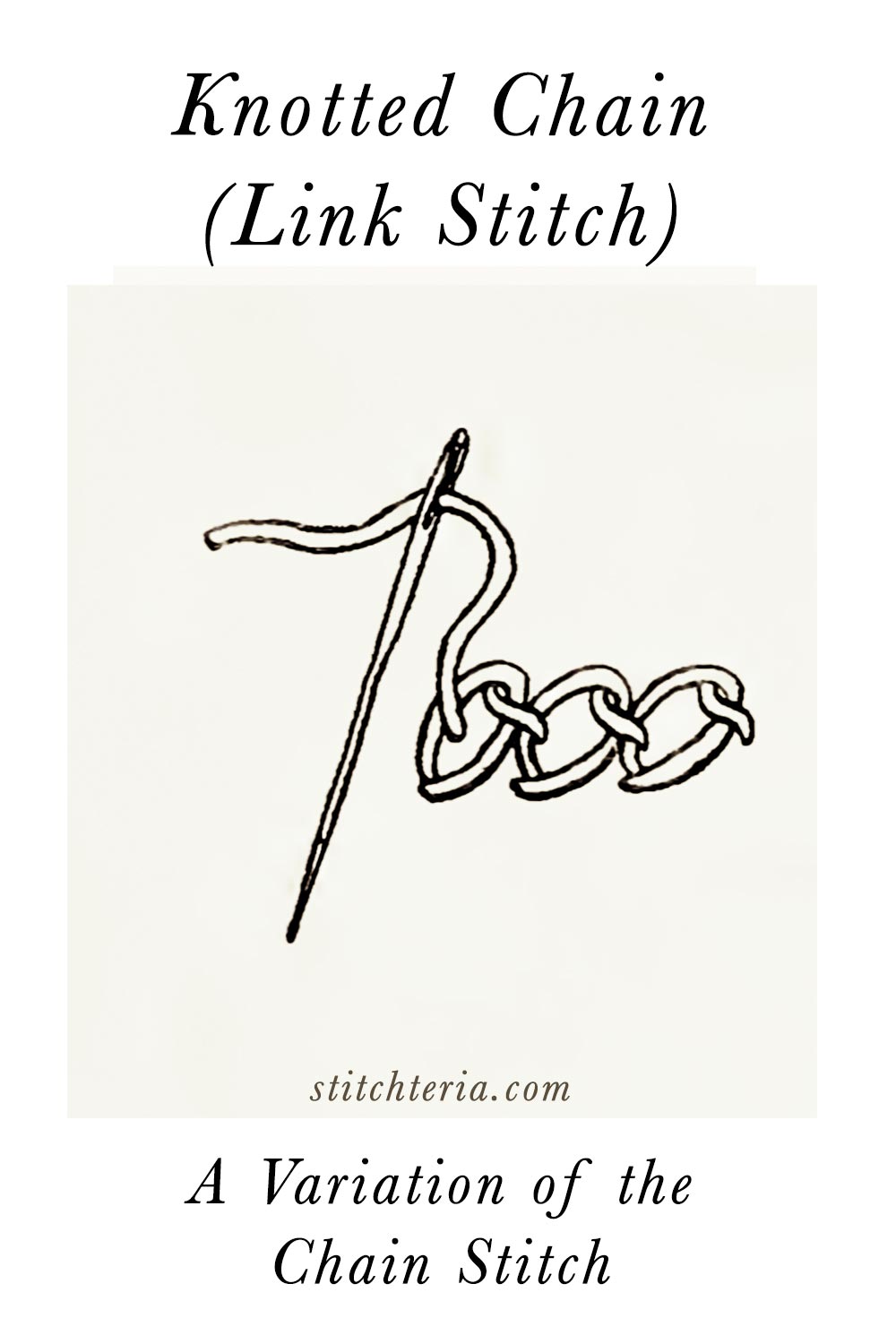 Throw the thread round to the left and hold it under the thumb, then pass the needle and thread through the slanting line from above downwards, leaving the thread a little slack.
From here, place the thread again under the thumb, then in the same way as before, from above downwards, pass the needle and thread through this slack loop. This makes the first two links of the chain; the last one will not be properly fixed in place until the next stitch is taken.