We may receive a commission when you make a purchase from one of our links to sites such as eBay and others. As an Amazon Associate we earn from qualifying purchases. Thank you for support!
This vintage cookbook is one the cookbooks in our fundraiser cookbook collection and comes from the Our Lady of Mt Carmel parish. It was published June 7, 1986 and is titled Dedication Cookbook.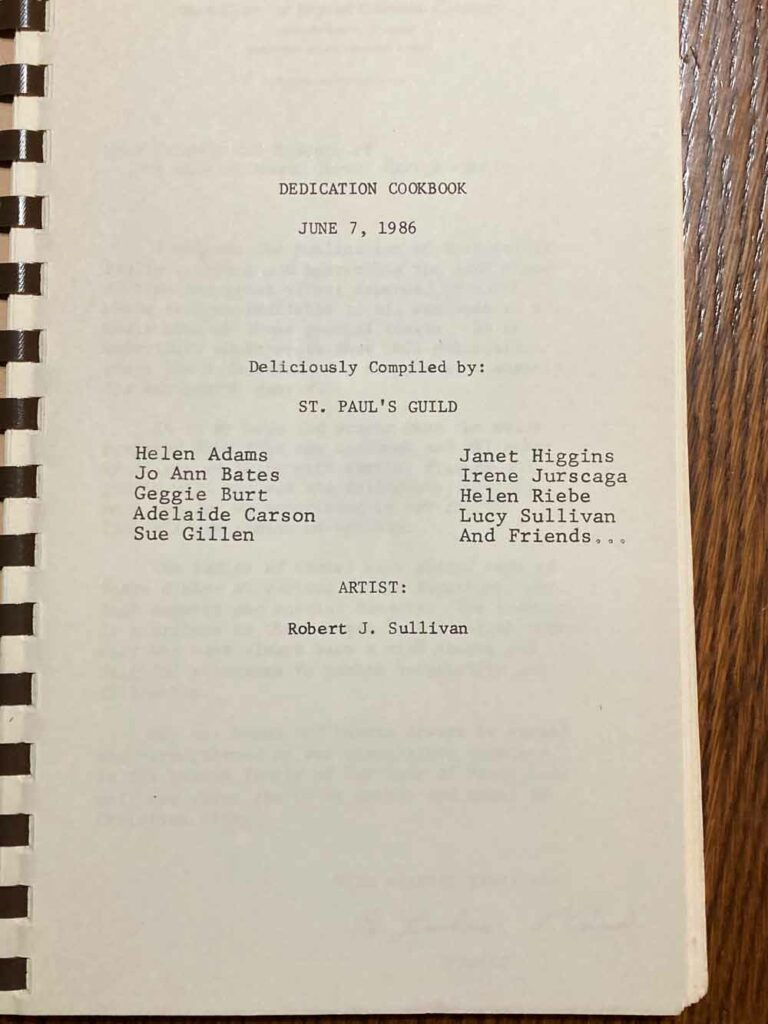 Of course, there are a LOT of different Our Lady of Mount Carmel parishes across the country, so I was grateful that the second page gave a lot more information to help identify the parish.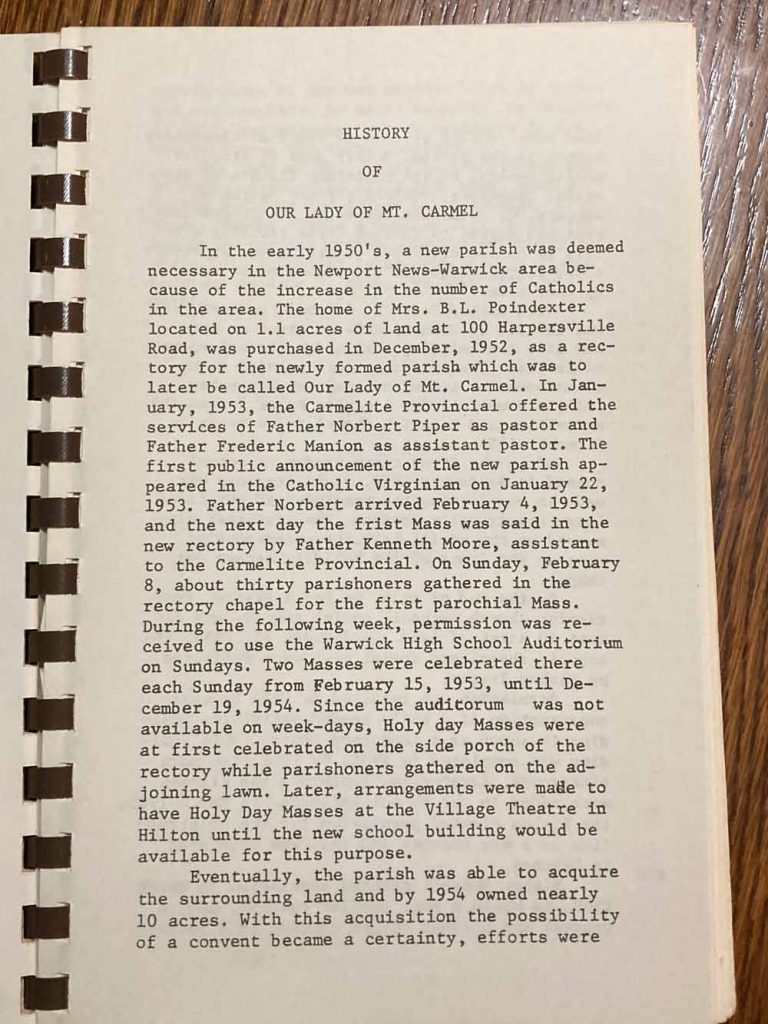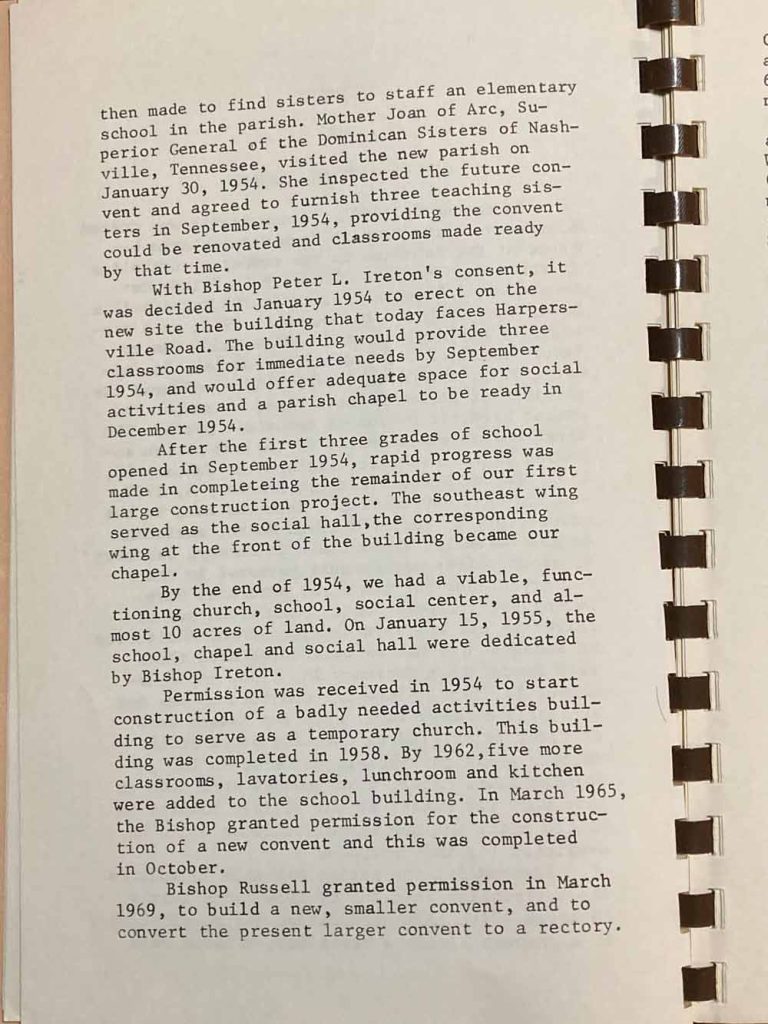 According to the page that explains the history of Our Lady of Mt. Carmel, this parish is located in the Newport-News, Warwick area, which is in the state of Virginia.
Here is the official church website: Our Lady of Mt. Carmel Parish in Newport News, Virginia.
How Did a Virginia Church Cookbook Find Its Way to Pennsylvania?
It is interesting to me that this cookbook came all the way from Virginia, as I found it in my local thrift store for 25 cents in Southwestern Pennsylvania.
We had a lot of family that has lived in Virginia over the years, so I think that is probably the biggest reason I was drawn to this cookbook.
We've made a lot of trips to Virginia to visit family, with most of them living and working around Norfolk and Newport News, so it might even be possible we've been to this church. It definitely looks familiar, but it was a very long time ago so I can't be 100% certain.
At any rate, it really makes one wonder how a cookbook can travel. Was it from an estate? Did someone relocate here after living in Virginia before donating it to the thrift store? These things I'm always curious about, as there's usually a pretty good story behind how a book travels!
A Great Collection of Easy, Family Recipes
One of the reasons I love church fundraising cookbooks like these is because you can find some really great family recipes. If you've ever been to a church dinner or a church bake sale, you know the food can be amazing!
One of the recipes really caught my eye – it is the Gold Medal flour bread recipe from 1904.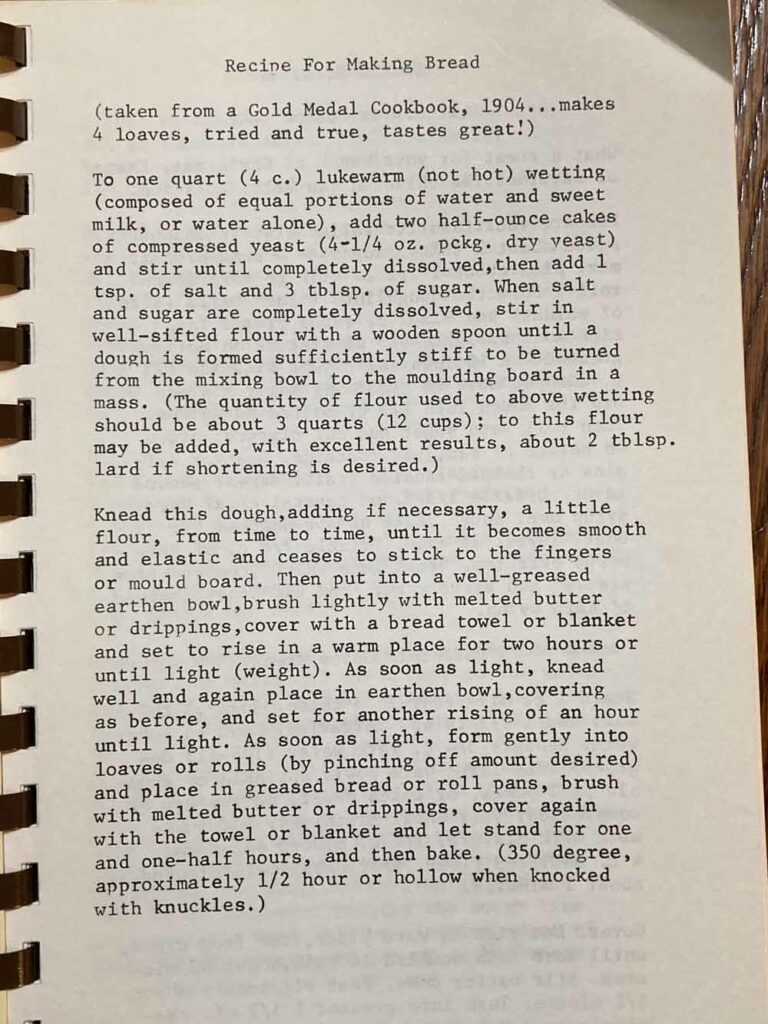 The bread recipe above is a little bit hard to follow in the long text-based format you see in the photo, so I've published a much easier-to-read adaption of the Gold Medal 1904 Bread Recipe here since the recipe itself is considered to be in the public domain.
Sadly, for most of the recipes, the cookbook does not give much detail or information on who submitted the recipes or where the recipes may have been from.
If you or someone you know happened to have been involved with the Our Lady of Mt. Carmel Parish in 1986 and would be able to give more information about the cookbook or the contributors, I would love to hear from you!
Do you find yourself drawn to church cookbooks like this one? Why do you think that is? Do you have this cookbook? Want me to look for a specific recipe or person mentioned in the cookbook? Ask questions and share your thoughts in the comments below!