We may receive a commission when you make a purchase from one of our links to sites such as eBay and others. As an Amazon Associate we earn from qualifying purchases. Thank you for support!
This container for Rich's Canton Ginger candy came to us from the estate of an antique dealer. The tin is certainly a bit banged up and rusty but it's unique as it is the 1 pound size.
Most of the times when you see these out in the wild they are the 1/2 pound size, which is about the same width and length but half the height.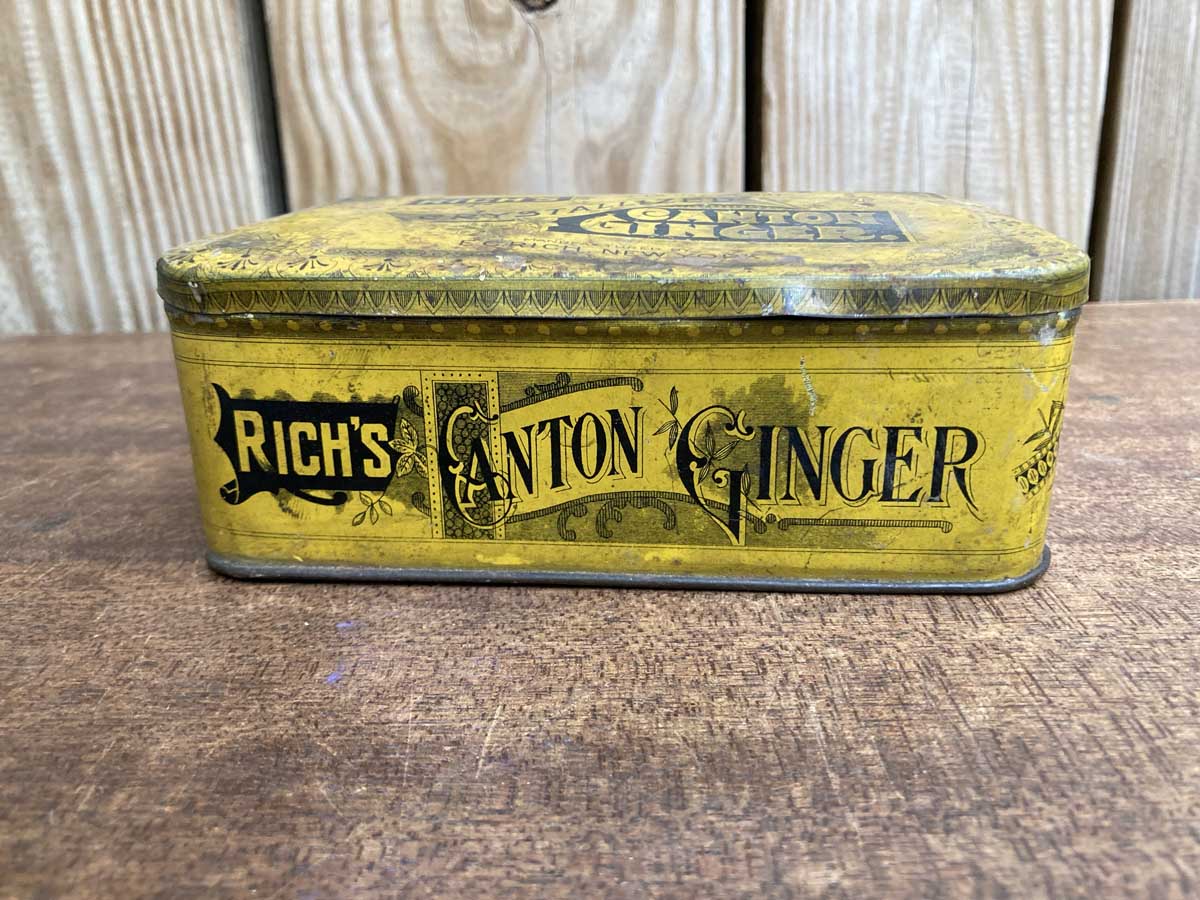 The side of the tin says "A Delightful Sweetmeat Aids Digestion". This gives us some clue to its age – those types of claims were quite popular in the late 1890's up through the 1920's.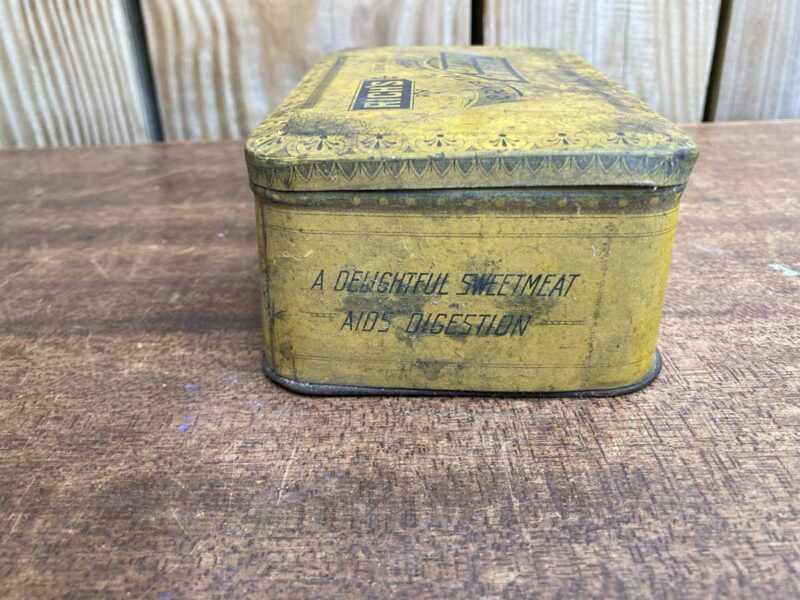 There is not really a whole lot about the E.C. Rich Candy company online, so you know what that means! I will be researching this more in the next few days to write up a biography and maybe, with a little luck, find out what this candy tasted or looked like.
---
Do you have one of these? Any information to share about Rich's Canton Ginger? I'd love to hear from you in the comments below!