We may receive a commission when you make a purchase from one of our links to sites such as eBay and others. As an Amazon Associate we earn from qualifying purchases. Thank you for support!
This vintage metal floral Ohio Art recipe box came in the mail the other day, along with a sister metal recipe box, and I couldn't be more excited to go through it and start scanning all the recipes.
Ohio Art Company has manufactured all kinds of awesome collectible things, and these metal recipe boxes are no exception!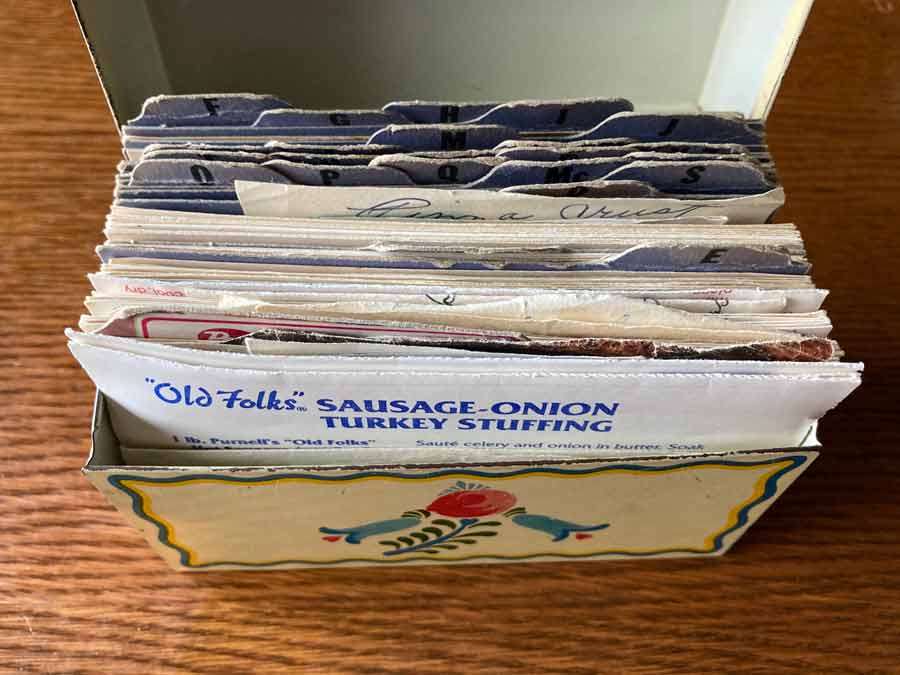 It was packed pretty full! There are over 70 recipes in this box!
I am going to start adding most of the recipes to our vintage recipe archive this week. This recipe box actually came with a sister box…I am not sure yet whether they came from the same source or not, but I'm sure as I get into the sister box I will find a few more clues.
These metal lithographic boxes were produced by the Ohio Art company in Bryan, Ohio. I will have to double check with the company one of these days, but after reading up on their history on their website, I believe the majority of their recipe boxes were manufactured in the 1980's.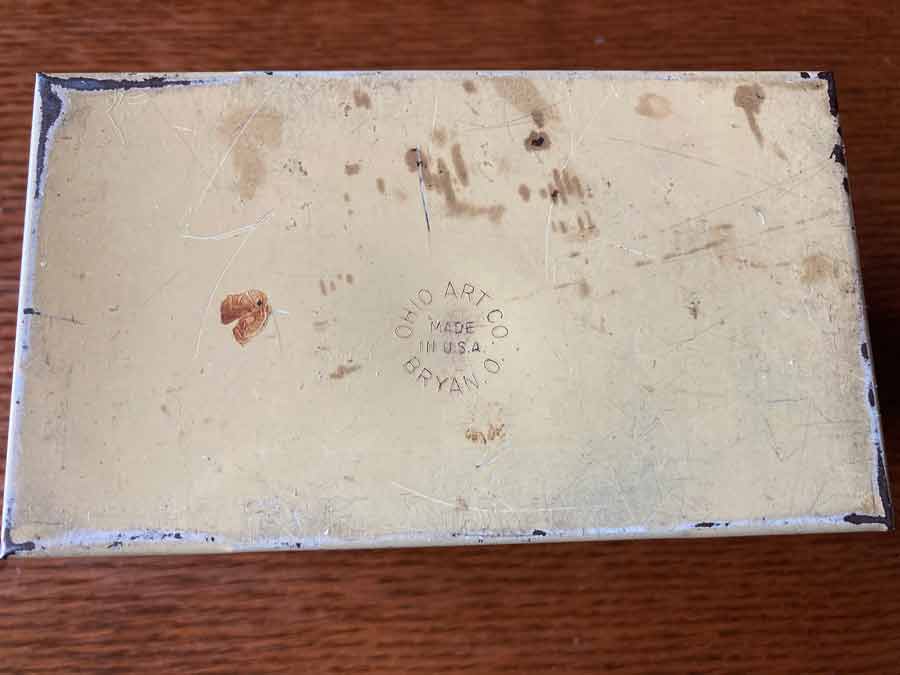 Another thing that might suggest the box was probably from the 1980's is because many of magazine clipping recipes are dated 1983. It's pretty crazy to think these recipes are considered "vintage" and I'm older than some of them!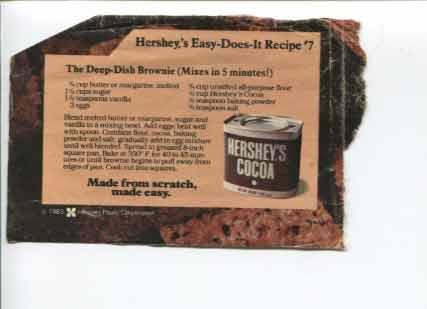 I know the scan above is probably very hard to read because it is so small, but at the very bottom in fine print it says © 1983.
We can also take a guess that the person who curated all of the recipes in this collection most likely lived in Indiana. Some of the recipes are written on stationery for Reid-Holcomb Company, so either it was a nearby business or they or a family member may have even been an employee of the company.
The box is filled with all sorts of handwritten recipes and recipes clipped from magazines and cookbooks.
Let's look at the first recipe in the box! Cocoanut Fruit Cake!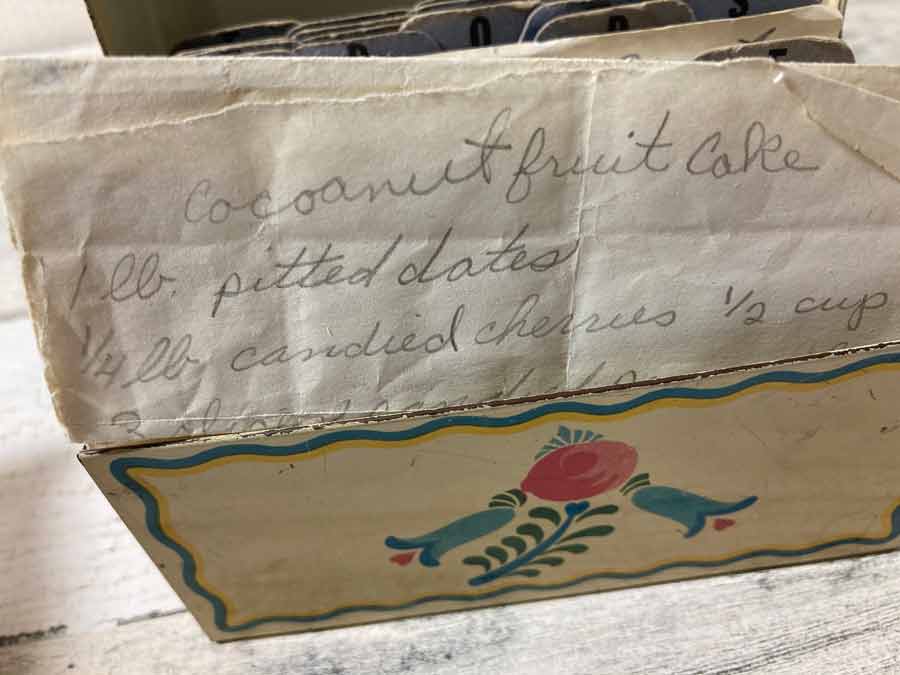 I'm kind of excited by that one, I've never made a fruit cake!
Here are all of the recipes in this Vintage Floral Ohio Art Recipe Box:
I've been working to get all of these recipes documented on our site – here is a collection of the recipes we've been able to share so far.
There are a few recipes we haven't added yet – so I definitely need to get to work on that!
In addition to the collection of handwritten recipes, there were also several clippings from various brands with recipes.
Ephemera Found In This Recipe Box
Old Folks Sausage Advertisement With Recipes – This was a pretty neat find that contained several common recipes using the Old Folks brand of sausage.
Baker's Chocolate Advertisement with 3 coconut recipes
1983 Bisquick Advertisement – Impossible French Apple Pie
Wesson Oil Advertisement Stir + Drop Cookies
Hershey's Advertisement Easy Does it Recipe #7 – The Deep Dish Brownie
All in all, there were a total of 70+ recipes in this box. It took some time to scan all of them, but it went by pretty quickly. It's a fun thing to do to keep your hands busy while you watch a movie or talk to friends.
It was also pretty cold and snowy today, so it was a nice indoor activity.
Of course, now that I've finished going through all these recipes and scanning them, and writing this blog post – I'm hungry! We had chili over baked potatoes for dinner today, so it might just be time for what I call "second supper". 🙂
What recipes do you like from this box? Any of the recipes seem familiar to you? Which recipes are you most excited by? I'd love to hear your thoughts in the comments section below!