We may receive a commission when you make a purchase from one of our links to sites such as eBay and others. As an Amazon Associate we earn from qualifying purchases. Thank you for support!
Today's vintage find isn't actually a find at all – it's a coin bank from my childhood!
She's a cute little yellow bear wearing an orange jumper-style dress with a purple bow and holding a teddy bear of her own.
Not much is known about the coin bank – my mom thinks it might have been hers as a kid, which would date it sometime between the 1960s – 1970s – I know it is definitely from before 1984.
There is no manufacturer information and no stickers on the bottom of the bank. Quite likely this information about the bank was on the stopper – and that sadly is long, long, gone.
Still, I thought I would post it here to add to our collection of vintage finds, and maybe you know something about the bear or you have one just like it and you are trying to find some more information about it too!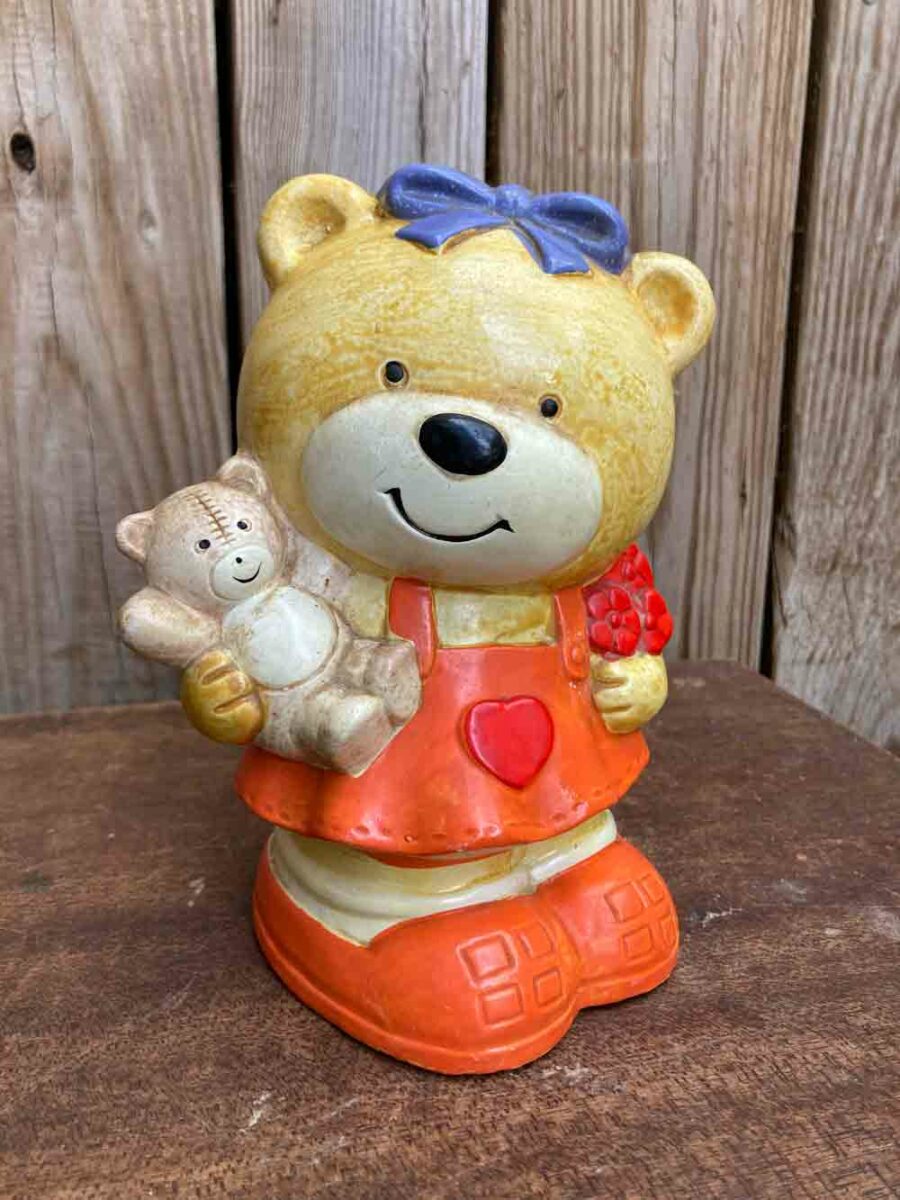 She's a bit worse for the wear + dusty as can be as I never cleaned her properly in 40 years. Yikes! We will have to take care of that!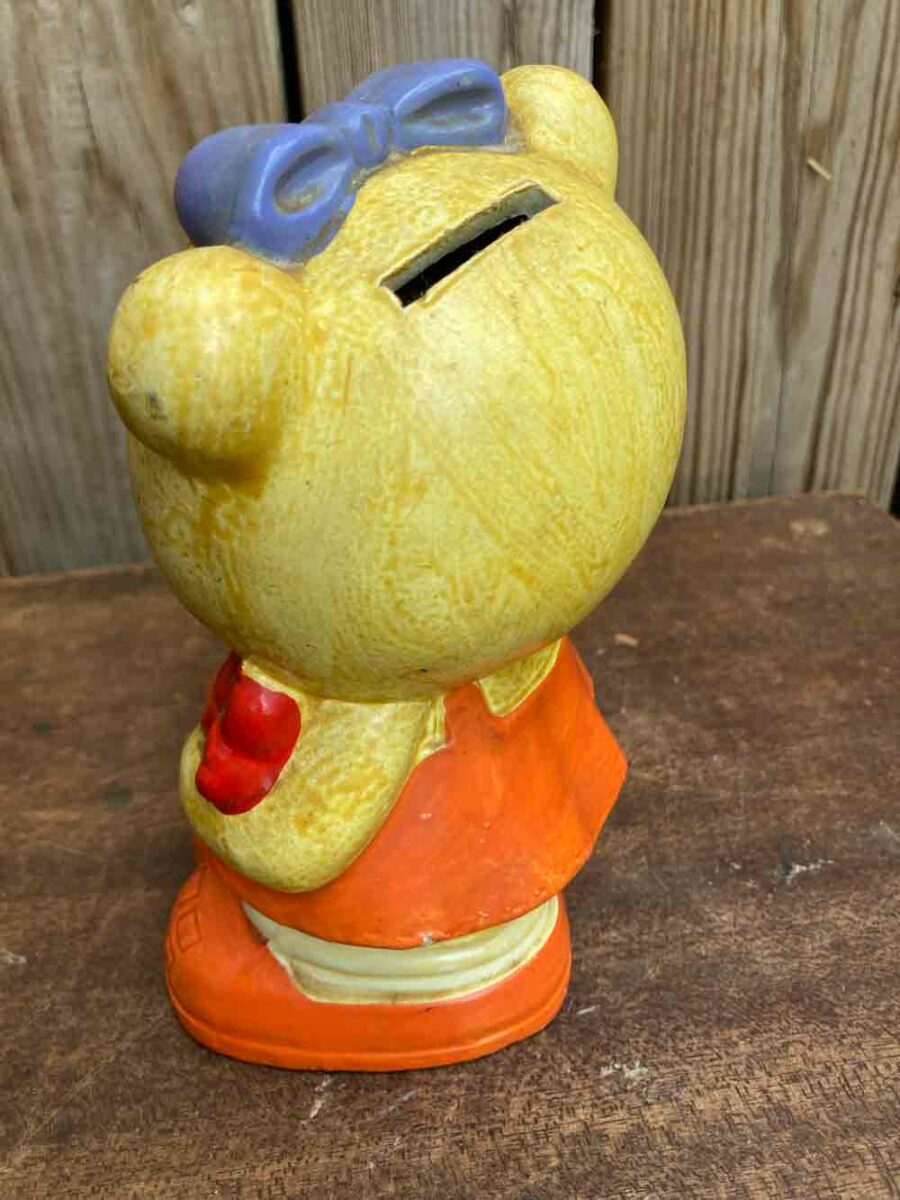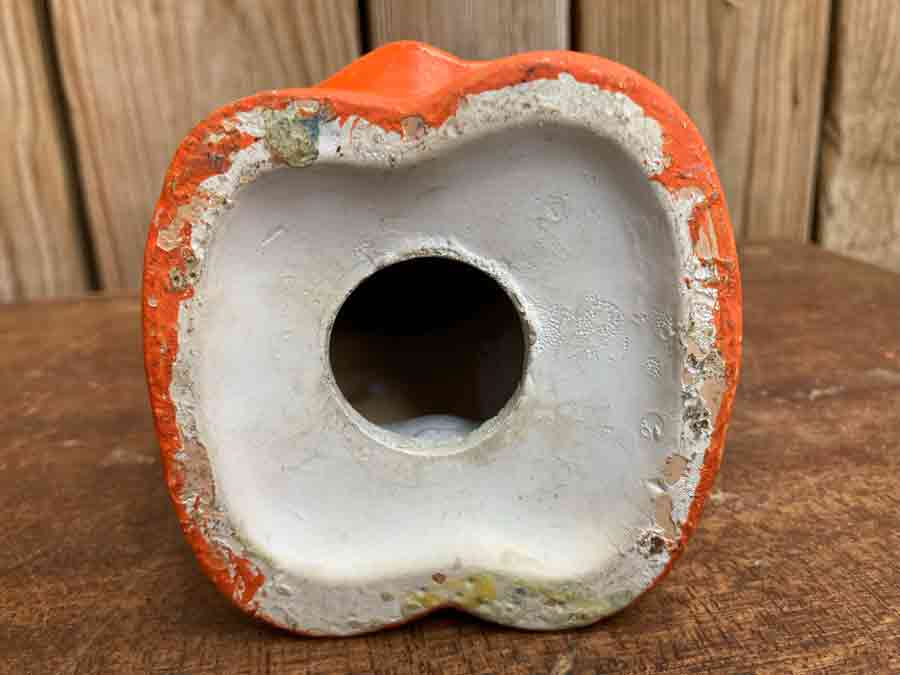 I don't know a lot about collecting coin banks but I do know there are a lot of resources out there for collectors to check out!
If you're interested in collecting coin banks, you'll definitely want to head on over to the Still Bank's collector's club – they are the best place to learn all about still banks, coin banks and other related collectibles!
It will likely be some time before I have a chance to really research the history of this bear, but I did want to get it posted in my collection of vintage finds here at Resalvaged – if you know anything about the bank I would love to hear from you in the comments section below!