We may receive a commission when you make a purchase from one of our links to sites such as eBay and others. As an Amazon Associate we earn from qualifying purchases. Thank you for support!
The fern stitch is an embroidery stitch that is relatively easy to make and is a great choice if you want a very thick border or you could even use this as a fill stitch in some designs, especially if you were to make several rows of it.
This stitch is sometimes also referred to as the fish bone stitch, and while somewhat similar in appearance, the fern stitch is worked differently than the fishbone stitch that is a variation of the chain stitch.
Fern stitch is made so that the center line where the two stitches meet give a rib. You definitely will probably want to mark a line to use as your center line to work this stitch so that you can get a nice even appearance that makes the center rib noticeable.
To make the fern stitch, begin by bringing your thread out at the left and making a slanted straight stitch towards the center and insert it just a little beyond the line to bring it out on the opposite edge.
From here, take another slanted stitch and enter it back again just beyond that central line.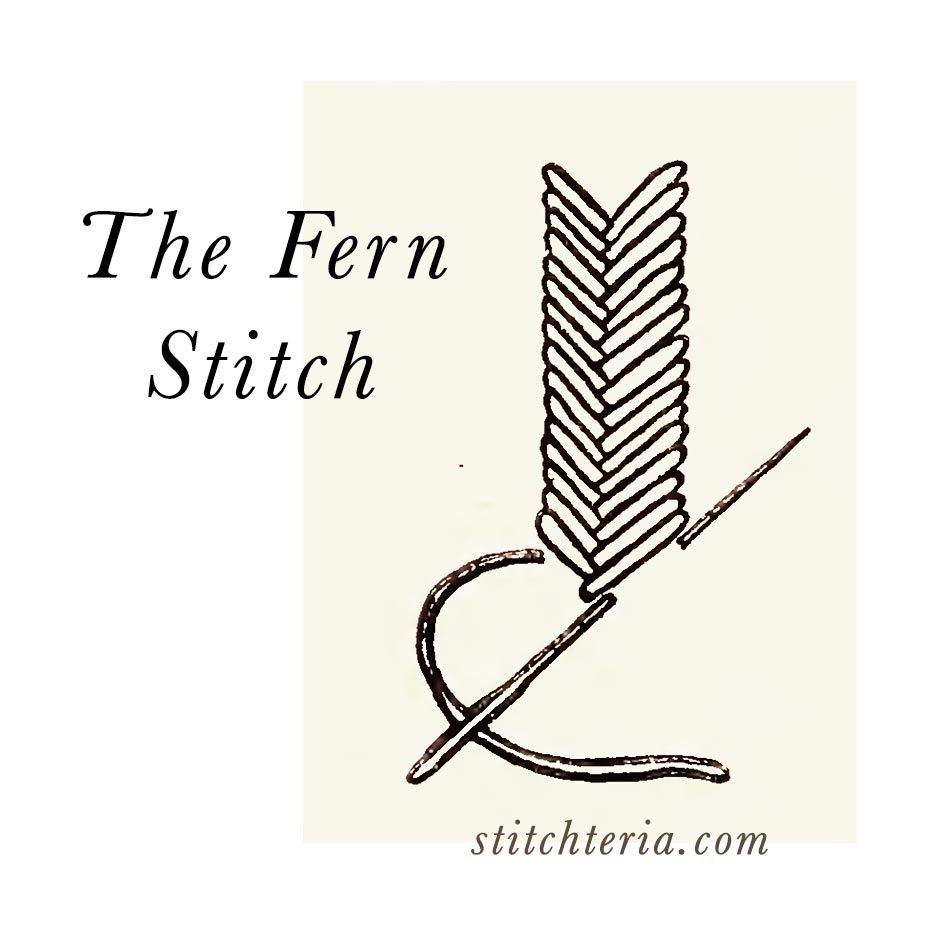 The way that these two slanted straight stitches just slightly so ever overlap in the center is what makes this stitch have a somewhat raised center in the middle that gives the stitch its appearance.