We may receive a commission when you make a purchase from one of our links to sites such as eBay and others. As an Amazon Associate we earn from qualifying purchases. Thank you for support!
Are you thinking of getting your children into rock collecting? Collecting rocks is a rewarding and stimulating hobby for many, and it could even lead to a lifelong passion or a career. Read on for how to cultivate an interest in rock collecting in your child with these 5 tips for rock collecting with kids.
Why Rock Collecting is Great for Kids
What makes so many kids drawn to collecting rocks? What is it about rocks that make them such popular choices?
It would seem that children have an innate tendency to collect things, in most cases, objects that they encounter in their day-to-day lives. In the study entitled "Kids as Collectors: A Phenomenological Study of First and Fifth Graders", authors Stacey Menzel Baker and James W. Gentry stated that collecting gives children something to do that gives them a sense of accomplishment.
Baker and Gentry also observed that the objects that children collect keep them interested and enable them to grow and develop. The learning process encouraged by collecting also aids in the enhancement of self-identity.
Perhaps another explanation is that children are naturally social beings. For many, rock collecting is a hobby that can be enjoyed alone and with others. After all, who wouldn't want to show off a fabulous rock collection to their friends?
---
5 Tips for getting kids into rock collecting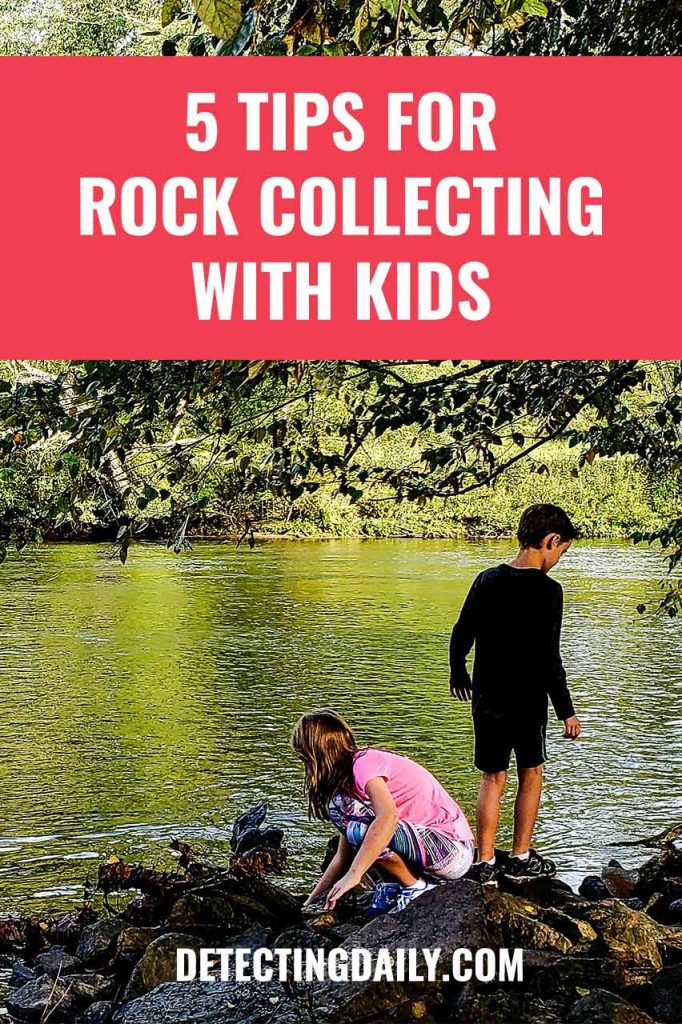 Getting your kids into rock collecting probably won't require a lot of effort. In most cases, even the slightest nudge should send them off into a fascinating new hobby that could quickly grow into a passion.
Nevertheless, there are some things you could do to get them off on the right foot and to guide them toward a rewarding pursuit. Here are some tips for getting your kids into rock collecting:
1. Familiarize yourself with the local geology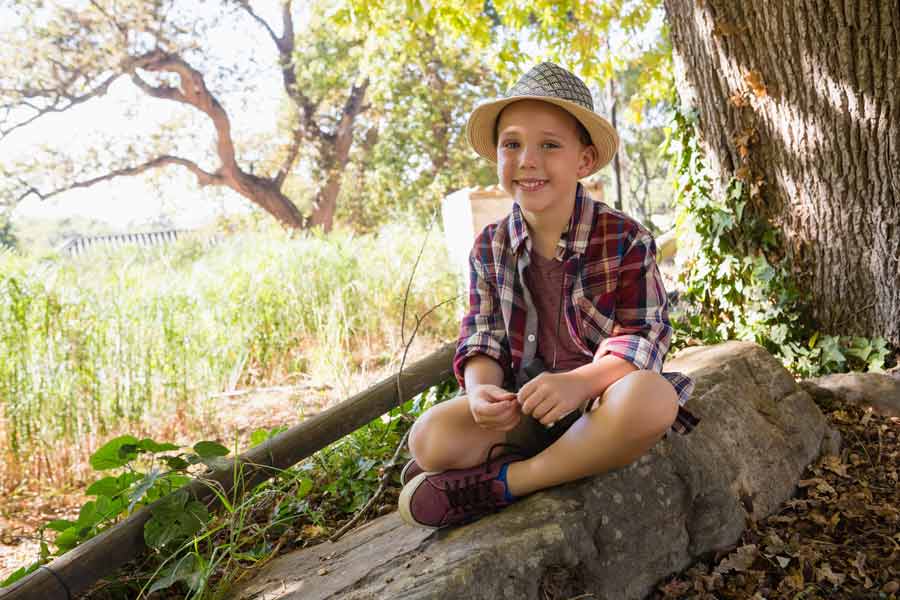 Before you and your child head out on your first rock collecting expedition, it might be a good idea to become familiar with the available options nearby.
Consider spending a couple of hours exploring what types of stones are available in your town and where the ideal spots are for searching. This will give you a good idea of what to expect and ensure that you and your child make the most of your time.
Try to pick up a printed field guide, preferably one that is specific to your state. These should be available from your local tourism board or a specialty book shop.
If you have a local geologists' society, consider visiting them as well. This should provide you with valuable information on what rocks you can expect to find on your expedition.
2. Decide on a Collection Site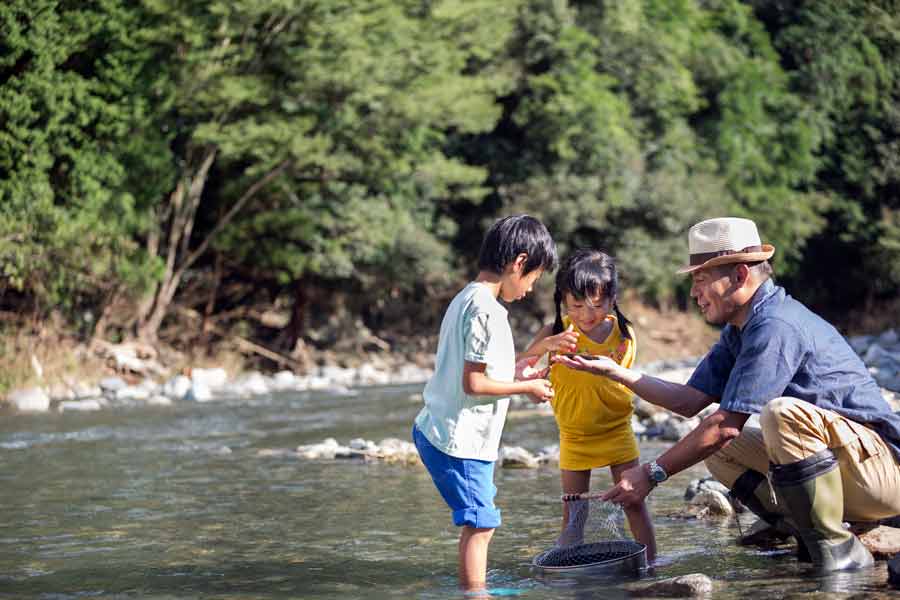 The next step is to decide which sites to search. If you have already done your homework and checked out the available options, you should have a good idea of which spots will likely have some valuable specimens.
Searching near bodies of water is always a good choice. If you live near a river or a lake, you will probably find many excellent samples there, possibly even some rare and unusual specimens. You could also go to a nearby beach, which always has plenty of rocks worth picking up.
You should be able to collect rocks legally from most places, but find out about possible legal issues beforehand. Some sites may be private property even if they don't seem off-limits to the public. Even if you have access to a particular location, find out if there are legal restrictions about collecting rocks and taking them home.
3. Help organize your child's collection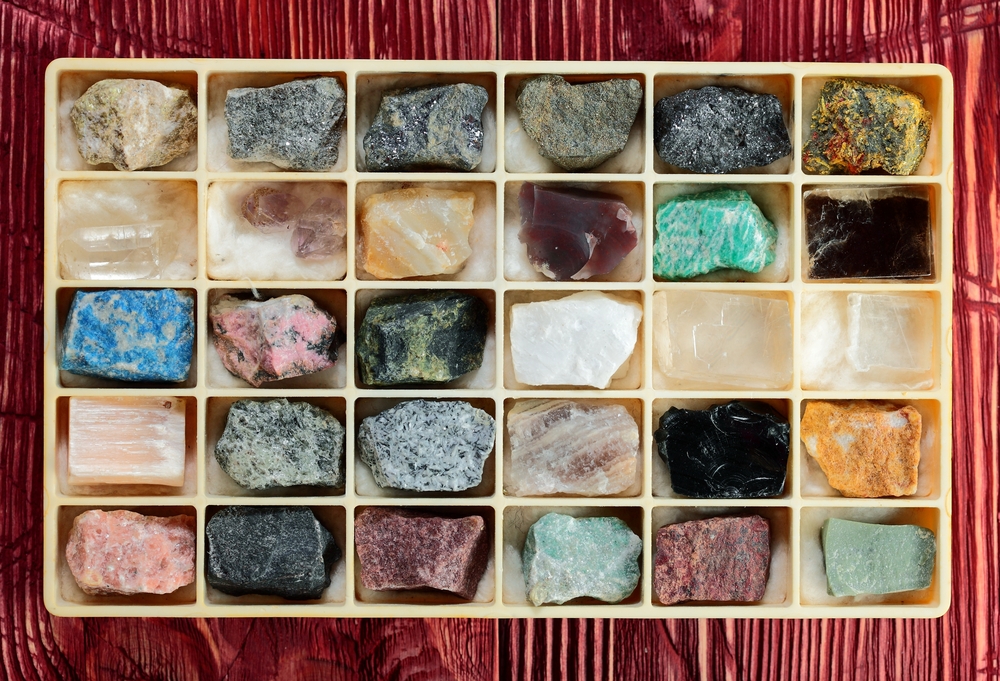 At this point, you and your child should be ready to start collecting rocks without any further impediments. When starting out, your children will probably be inclined to pick up any moderately attractive stone that they come across.
There is certainly nothing wrong with this, especially if your child is still young. But if you have an older child who could become more serious about rock collecting, you might want to provide some guidance on which rocks are worth collecting.
You don't necessarily want to discourage them from choosing the rocks they want, nor do you want to impose your tastes. But some guidance will help ensure a diverse collection consisting of some quality specimens.
It would also help to have some organization. A tackle box is useful for storing different-sized rocks and keeping them separate from each other. You could also place any stones you find in Ziploc bags or wrapping paper.
See our post of rock collection display ideas for more inspiration!
4. Add to the collection with visually impressive specimens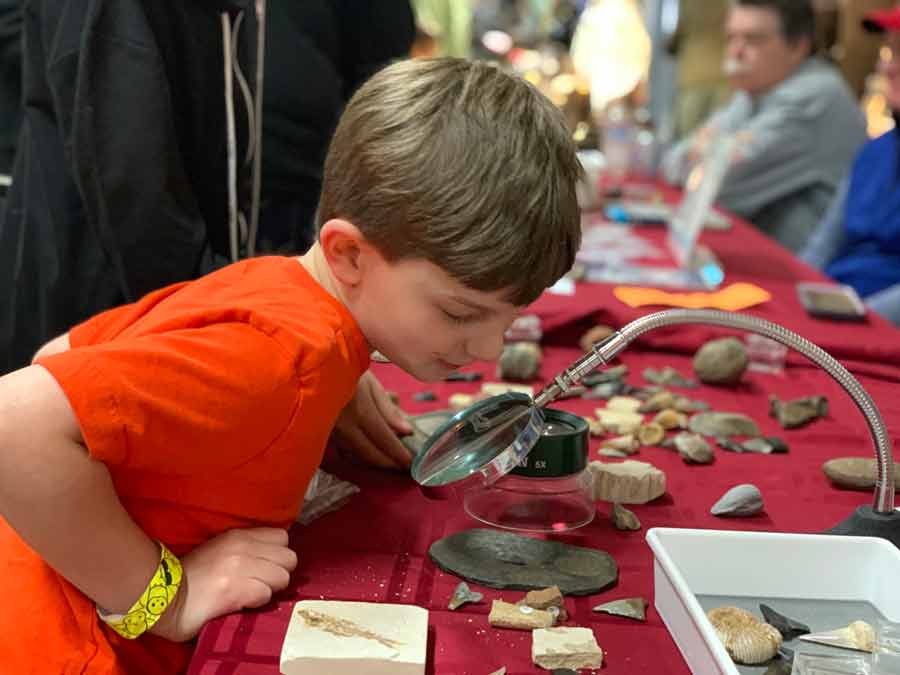 Depending on the types of rocks available in your area, you may end up with a pretty impressive collection, or you may have a somewhat drab and uninspiring array of pebbles.
If you find yourself faced with the latter scenario, consider adding to your child's rock collection with a few visually-impressive specimens. You could purchase some unique rocks from a local geologists' shop or a scientific supplies store. You could also pick up a set of collectors' items from an online dealer.
The point of this step isn't to buy some fancy rocks that will make up the bulk of your child's collection. Instead, you are merely giving the collection a 'boost' so to speak, making it more visually appealing and inspiring to look at. By doing so, you will hopefully encourage your child to keep searching and adding to their collection.
5. Continue to encourage your child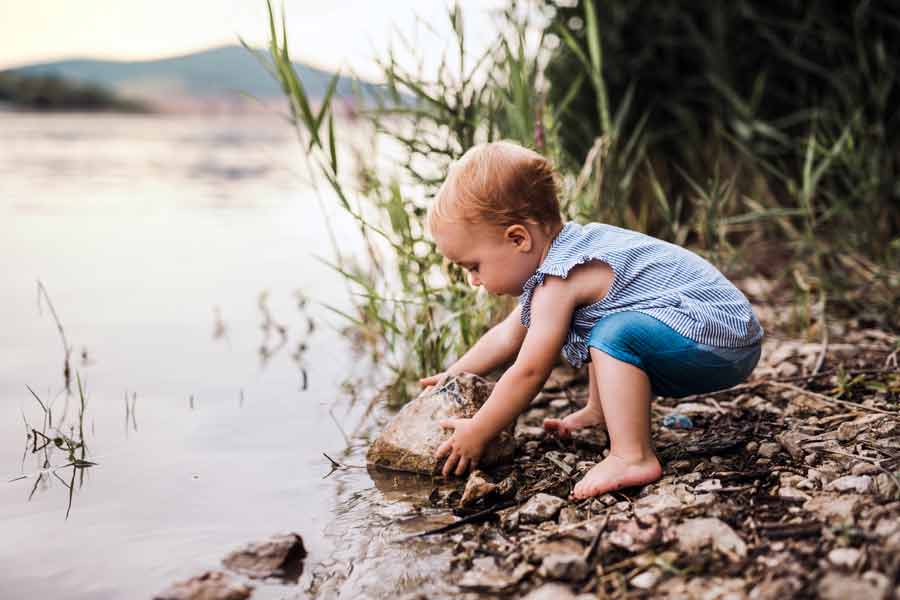 Speaking of encouragement, perhaps the most important thing you could do is to encourage your child frequently.
Rock collecting isn't always easy, and there will be times when nice-looking rocks are few and far between. Explain to your child that scarcity is what makes some rocks unique, and that it will take some effort to find some specimens that are truly worth keeping.
Collecting rocks isn't for everyone, and there is no guarantee that your child will continue to pursue this hobby. But if your child finds it to be a rewarding and fulfilling activity, there is a good chance that the hobby could become a lifelong passion.
Want to learn more about rock collecting? See our post on Rock Collecting for Beginners and How to Start Fossil Collecting for more tips on how to enjoy this hobby to its fullest.
---
Do your kids enjoy rock collecting? Do you have any other tips for collecting rocks with kids? Share your favorite tips and advice for kids rock collections in the comments section below!