We may receive a commission when you make a purchase from one of our links to sites such as eBay and others. As an Amazon Associate we earn from qualifying purchases. Thank you for support!
Buttercups and Daisies is a poem by Ella W. Ricker, published in Golden Hours: Magazine for Boys and Girls, Volume 7 in 1880.
Buttercups and Daisies
BUTTERCUPS and daisies stand amid the grass,
Lifting their bright faces to greet us as we pass ;
Beckoning and nodding, soon as we appear;
Waving us a welcome while we linger near.

Buttercups and daisies, blossoms gold and
       white ;
Lighting gloomy places, making earth so
       bright;

Spangling all the meadows, climbing all the
        hills,
Crowding on the margin of the little rills.

Many are the subjects of Queen Flora's reign;
Many are the handmaids following in her
        train;
But of all the flowerets blooming far and near,
Can you tell of any that are held more dear?

---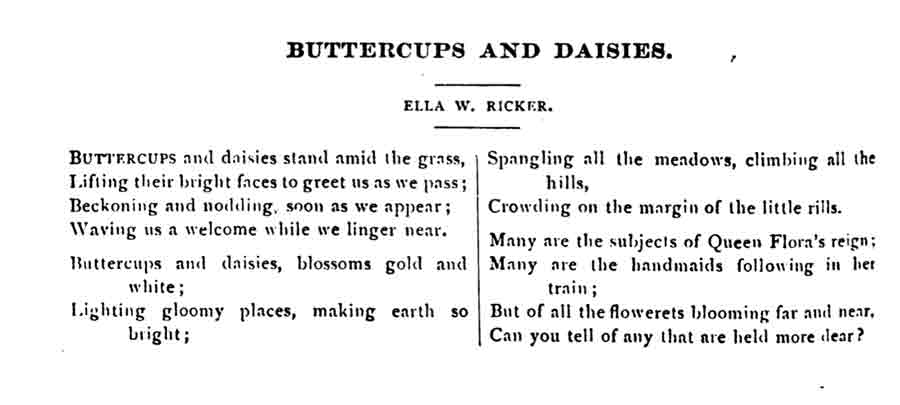 More Poems to Explore